Nanny Bloomberg strikes again: Target soft drinks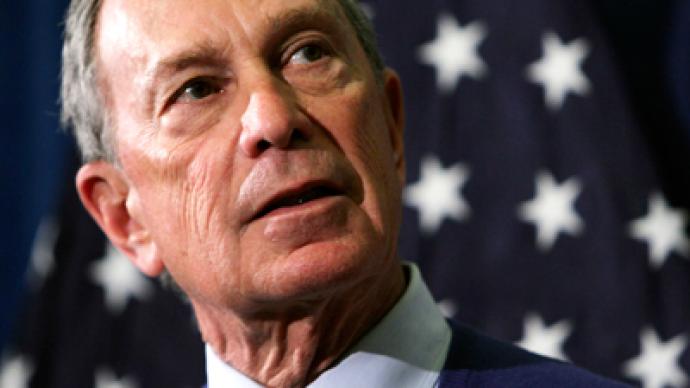 New York mayor Michael Bloomberg is entering the combat zone with a sweet drink ban limiting consumption of large-sized drinks in food service establishments in his fight against obesity. Some New Yorkers say it is at the cost of personal liberties.
As soon as next March, all beverages larger than 16 ounces could be banned at restaurants, movie theaters and street stands, reported the New York Times. Forget about getting your Venti Starbucks or having enough soda to go with your large popcorn at the cinema."Obesity is a nationwide problem, and all over the United States, public health officials are wringing their hands saying, 'Oh, this is terrible,'" the New York Times reported Bloomberg saying in an interview in the Governor's Room at City Hall.Bloomberg's answer is to do something about it.The New York Mayor has earned the nickname Nanny Bloomberg because of his health crusades banning smoking and trans fat in restaurants.If New Yorkers are his spoiled children, he is the strict British nanny bringing them into line as they cannot be left to their own devices."He decided we are all too fat in NYC and since he thinks of ourselves as our Daddy, he's going to control us," said Sara Noble, a blogger for the Independent Sentinel. She continued to state what she sees as the bigger picture, "Nannies think they have the right to intrude on every aspect of our lives – obesity is the reason this time but there is always a reason." "Do they think people are so stupid that they don't understand that large portions are higher in fat and calories? Who knows, maybe they are that stupid – they keep voting for guys like Bloomberg," wrote the Lonely Conservative.First, the sweet drink limit requires the approval of the Board of Health.It does not look like it will be much of a hurdle as members are all appointed by Bloomberg, and the board's chairman, the city's health commissioner Dr. Thomas Farley, already showed his support for the measure on Wednesday.More than half of adults in New York City are overweight or obese, according to the city Department of Health and Mental Hygiene. Sweetened drinks are the only specific food that clinical research has directly linked to weight gain, according Dr. David Ludwig, a Harvard endocrinologist whose research has been used for developing low-glycemic diets.But New York soda consumers are not doomed yet:Bloomberg has left a loophole.To get their fix, cinema-goers can purchase two 16-ounce drinks in a movie theater, although the mayor admits this could be less convenient.Thus, New Yorkers can be obedient and get their way at the same time.Bloomberg also said he did not see any negative effects on local business profit.If sales drop, the mayor's advice is to charge more for smaller drinks.The ban would not apply to drinks with fewer than 25 calories in an 8-ounce serving and dairy-based items.Free refills on 16-ounce drinks are allowed.The ban would be the first of its kind in the nation, and would not apply to grocery stores or supermarkets.Department of Health and Human Services data show 35.7 per cent of US adults are obese. New York ranks second among states in adult obesity-related medical expenditures, with total spending in New York increasing to $7.6 billion. New York State Comptroller Thomas DiNapoli says 80 percent of this is paid by Medicare and Medicaid, government programs that provide health services to the underprivileged, disabled and elderly.So, American taxpayers are ultimately paying much of the medical bill for people seeking care for obesity-related issues.
You can share this story on social media: