Court officially declares Bitcoin a real currency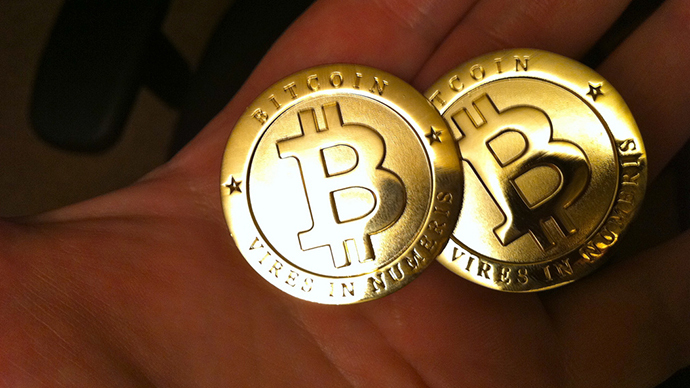 A federal judge has for the first time ruled that Bitcoin is a legitimate currency, opening up the possibility for the digital crypto-cash to soon be regulated by governmental overseers.
United States Magistrate Judge Amos Mazzant for the Eastern District of Texas ruled Tuesday that the US Securities and Exchange Commission can proceed with a lawsuit against the operator of a Bitcoin-based hedge fund because, despite existing only on the digital realm, "Bitcoin is a currency or form of money."
Trendon Shavers of Bitcoin Savings & Trust (BTCST) was accused last year of scamming customers out of roughly $4.5 million worth of the cryptocurrency through his online hedge-fund. Shavers promised investors a weekly return of 7 percent, according to the federal complaint, but shut-down his site after collecting upwards of 700,000 bitcoins. When the SEC charged Shavers last month with operating a Ponzi scheme, he fought back by saying Bitcoin is not actual currency and can't be regulated.
"The SEC asserts that Shavers made a number of misrepresentations to investors regarding the nature of the investments and that he defrauded investors. However, the question currently before the Court is whether the BTCST investments in this case are securities as defined by Federal Securities Laws," Judge Mazzant wrote this week. "Shavers argues that the BTCST investments are not securities because Bitcoin is not money, and is not part of anything regulated by the United States. Shavers also contends that his transactions were all Bitcoin transactions and that no money ever exchanged hands. The SEC argues that the BTCST investments are both investment contracts and notes, and, thus, are securities."
Despite Shavers' argument, Mazzant weighed in this week with an opinion that's not only quite the contrary, but could have widespread repercussions in the world of Bitcoin.
"It is clear that Bitcoin can be used as money," Mazzant wrote. "It can be used to purchase goods or services, and as Shavers stated, used to pay for individual living expenses. The only limitation of Bitcoin is that it is limited to those places that accept it as currency. However, it can also be exchanged for conventional currencies, such as the US dollar, Euro, Yen and Yuan. Therefore, Bitcoin is a currency or form of money, and investors wishing to invest in BTCST provided an investment of money."
Bitcoin investments "meet the definition of investment contract, and as such, are securities," the judge added.

Now with the magistrate's blessing, the SEC can continue with its case against Shavers and his site. With that same ruling, though, the government is for now getting the go ahead for what could lead to the rampant regulation of Bitcoin.
"The ruling, while certainly a victory for the Commission, is also likely to have farther-reaching ramifications as federal regulators increasingly encounter investment fraud based on non-traditional investment vehicles," securities and business law attorney Jordan Maglich wrote in a Forbes op-ed this week.
"The case is notable in several aspects. First, it is the first known enforcement action predicated on a Bitcoin-based investment scheme, and comes at a time when US and foreign governments are devoting increasing scrutiny to the unregulated nature of the Bitcoin currency structure. In addition to these issues, the case may also have deeper ramifications going forward. Indeed, the case comes as federal regulators are increasingly tasked with policing non-traditional investments that share few characteristics with traditional investment vehicles such as stocks and notes," Maglich wrote.
Even if this week's ruling is a landmark decision with regards to Bitcoin, it certainly isn't the first time as of late Uncle Sam intervened in the digital marketplace. In May, the US Department of Homeland Security seized a payment processing account Tuesday belonging to the largest international Bitcoin trader, claiming the monetary exchange service falsified financial documents.
You can share this story on social media: