Bitcoin ponzi scheme – investors lose $5 million USD in online hedge fund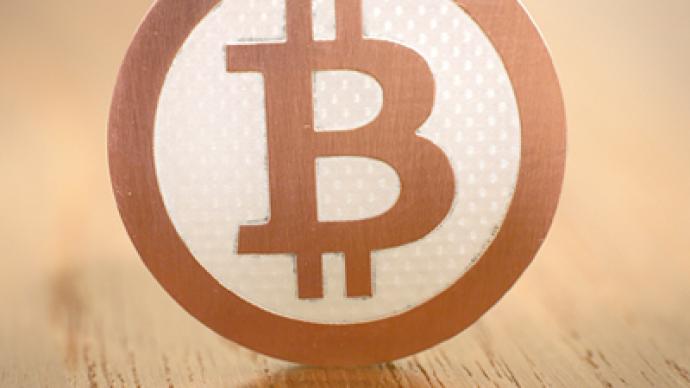 The decentralized, digital Bitcoin currency has caught the attention of people around the globe who are unhappy with how national bank mismanagement is impacting the world economy. It has also, apparently, caught the eye of one very clever schemer.
An invite-only online hedge fund that promised lucrative returns for investors called the Bitcoin Savings & Trust has shut down, and with it have disappeared the service's administrator — a user known in the digital currency community as pirateat40 — as well as millions of dollars' worth of the cryptocash, currently valued at around $11 USD per coin.Pirateat40 claimed that Bitcoin Savings & Trust had collected from investors roughly 500,000 worth of the currency, or around $5.49 million in US dollars, but not before disappearing off the face of the Web. The virtual hedge fund went offline this month following pirateat40's announcement that the site would be shutting down soon, but the investors that had their own Bitcoins tied up in BS&T say that they think the e-bankster in charge has bolted with their money. When pirateat40 first announced the service would be shutting down, the administrator said, "The decision was based on the general size and overall time required to manage the transactions," adding, "As the fund grew there were larger and larger coin movements which put strain on my reserve accounts and ultimately caused delays on withdraws and the inability to fund orders within my system.""On the 14th I made a final attempt to relieve pressure off the system by reducing the rates I offered for deposits," pirateat40 wrote in a post on the Bitcointalk.org forum last edited August 17. "In a perfect world this would allow me to hold more coins in reserve outside the system, but instead it only exponentially increased the amount of withdrawals overnight causing mass panic from many of my lenders."Pirate adds that the process of paying out his investors would be finished within a week, but ten days later the service's clients claim that they have been duped. Investors have been so persistent for answers regarding the whereabouts of their money that pirate has put his online away message to read, "When I know, you will," and has disappeared from the chat room set up to answer inquiries."You now have a very limited amount of time till the phone starts ringing. You may be in hiding, but others are not so well hid," one user writes on the forum. "Do you really want to see how this plays out ? As of right now, I have about 2500 reasons to chase you down. Please don't give me anymore."Another user of the message board believes that the person using the pirateat40 handle is really a Texas resident who has done business as both Trendon Shavers and Don Shrents, the latter of whom had previously registered an operation called Business Cognition, which billed itself as being able to use "the power of our client base to provide you with the tools and services required to both optimize your expenses and maximize your profits."Business Cognition also disappeared from the Web at the same time that BS&T did, leaving some investors saying pirateat40 is a digital world's own Bernie Madoff. "It's game over, just a question of who wants to believe it yet," Bryan Micon, a poker player and pirateat40 skeptic, says in an email to TheVerge.com. "He has been paying interest since late 2011, albeit a helluvalot more recently… it looks like he doubled the size of the scam from April until it went boom."Earlier this year, an unaffiliated website that exchanged Bitcoins for paper currency was hacked, leading to the loss of around $87,000 USD.
You can share this story on social media: