Biden staffers stuff US reporter in closet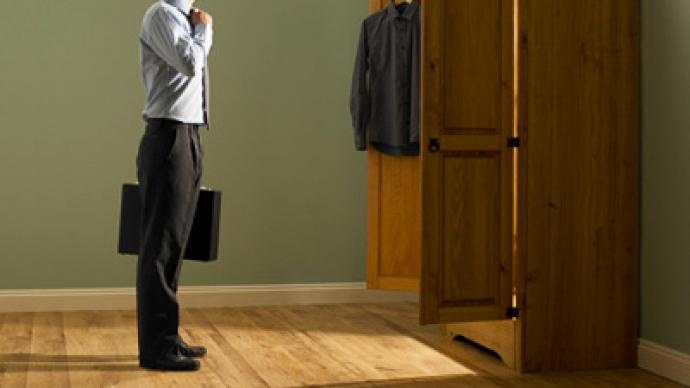 Staffers for US Vice-President Joe Biden told a reporter for the Orlando Sentinel he would need to wait in a special holing area. They then proceeded to place him being closed doors in a home closet.
Reporter Scott Powers arrived to cover a Democratic fundraising event for Senator Bill Nelson where Biden was to speak. Upon arrival Powers was instructed to wait in the holding area (closet) until Biden arrived to give his speech – he would not be permitted into the rest of the fundraiser. "I called it a closet, because it was stuffed with shelves, boxes, baskets and other items in storage, and it felt like a closet," Powers explained in a blog post he wrote. "The vice president's office called it a room used for storage."Power's was being stored for later use.He explained he occasional looked outside the room, opening the door, but was almost immediately instructed to return to the room and close the door. When Biden arrived, Powers was permitted into the area where he was speaking, allowed to take notes, and then escorted back to the "holding area" where he remained until the end of the fundraiser. When the event was over the reporter was escorted from the room to his car by Biden staffers. After the incident became public, Biden's office issued an official apology. However, Power's experience has reopened a number of past incidents where reporters have cited being mistreated or ignored by the so-called transparent Obama administration.
You can share this story on social media: