Man robs bank so he can receive health care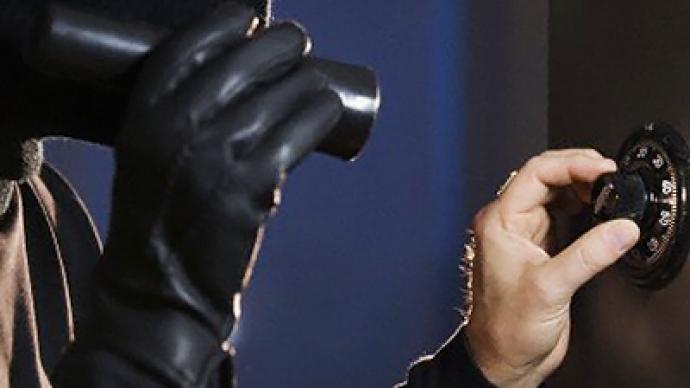 Richard James Verone's robbery of a North Carolina bank earlier this month wasn't the most traditional of hold ups. He didn't approach the teller in a ski-mask and neglected to bring a weapon, a get-away driver or a gun.
Instead, Verone entered the scene of the crime with two ruptured disks, a growth on his chest and a note demanding a single dollar bill.Verone says he needed a doctor and prison-provided health care was his only option.After handing a teller a note that read "This is a bank robbery and I need medical attention," Verone headed away from the banker and awaited authorities."I started to walk away from the teller, then I went back and said, 'I'll be sitting right over there in the chair waiting for the police,'"  Verone tells North Carolina TV station 9News. With growing medical problems and little money to his name, the 59-year-old Gastonia, NC native says he weighed his options and the June 9 "hold-up" seemed like the best way to better health. "I'm sort of a logical person and that was my logic," he told reporters after.Verone worked for Coca-Cola for nearly two decades and transitioned to a truck driver three years ago. After ending up jobless, Verone resorted to a part-time position as a convenience store clerk, but as his ailments added up, he knew cashing out customers for a few hours a week wouldn't put enough money in his checkbook to get checked out by doctors. "The pain was beyond the tolerance that I could accept," he tells the Gaston Gazette. "I kind of hit a brick wall with everything.""If you don't have your health you don't have anything."Verone figured that a bank robbery would get him locked up long enough to collect Social Security benefits upon his release. In the meantime, he anticipates being treated by physicians for his conditions; ideally he hopes for back and foot surgery, as well as a diagnosis for the protrusion on his chest. "If it is called manipulation, then out of necessity because I need medical care, then I guess I am manipulating the courts to get medical care," he tells reporters. Because he only asked for a buck, though, Verone has been charged with larceny from a person, which, while still a felony, might not keep him locked up for too long. He tells the Gazette, however, that he will do it again if he has to.Verone's bond has been reduced from $100,000 to $2,000 in his week behind bars. When he eventually ends up in front of a judge, he intends on representing himself.
You can share this story on social media: