US soldier accused of bloody Kandahar massacre goes to court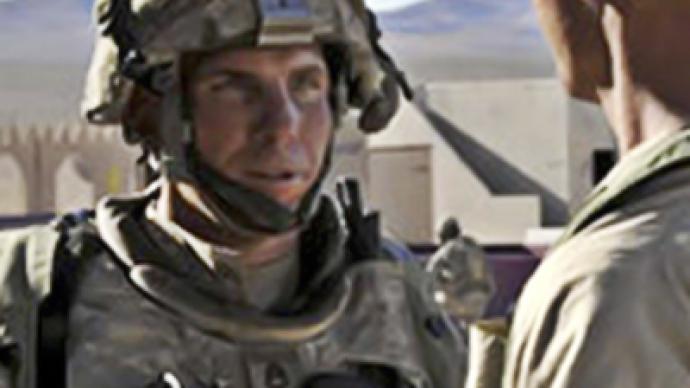 As a decorated soldier with the US Army prepares to hear testimonies about his alleged role in slaying 16 Afghan villagers, the man's wife insists that her husband had no part in the gruesome massacre.
US Army Staff Sgt. Robert Bales is in military court this week as the government's Article 32 investigation begins — a pre-trial hearing to decide if his case should go before a court-martial. Prosecutor say Bales, 39, left his base in Kandahar Province, Afghanistan on March 11, 2012 and went on a rampage in a nearby village, executing more than a dozen women and children before surrendering to authorities. Pending the outcome of the investigation starting this week, Bales could be court-martialed and, if convicted, sentenced to death. Nine months after the massacred occurred, his wife tells ABC News this week that she believes Sgt. Bales is not to blame."My husband did not do this. Did not do this," Kari Bales tells ABC in an interview conducted with the network. "I truly believe from the bottom of my heart that my husband is not involved."As far as the prosecution is concerned, though, that might be a hard argument to make. Just days after the event unfolded, a senior US official told the Las Angeles Times that Sgt. Bales "indicated to his buddies that he had taken out some military-aged males." Military investigators say they also have caught the soldier on two different surveillance cameras coming onto the base after he allegedly conducted the killings, placing his weapon down and surrendering to officials.Authorities say Sgt. Bales killed nine children and seven adults in two separate villages during a rampage that lasted for hours. He had served three tours in Iraq before being deployed to Afghanistan, and has been held in the United States since being snuck out from overseas shortly after the incident. Now he faces 16 counts of premeditated murder, six counts of attempted murder and charges relating possession and using steroids and alcohol while deployed. Additionally, some reports have suggested Sgt. Bales was drunk during the massacre, but that's been disputed by his legal counsel."He has no memory of … he has an early memory of that evening and he has a later memory of that, but he doesn't have memory of the evening in between," defense attorney John Henry Browne told CBS shortly after the killings. "He said he had a couple sips of something but he didn't have a full drink," and therefore he wasn't drunk, Browne said.To the New York Times, one senior official said Bales "just snapped" due to "a combination of stress, alcohol and domestic issues."Overseas, Afghan officials have disputed Bales' role as well, but have suggested that it's because one man could not have been responsible for such a brutal massacre."We are convinced that one soldier cannot kill so many people in two villages within one hour at the same time, and the 16 civilians, most of them children and women, have been killed by the two groups," investigator Hamizai Lali told Afghan News in March, adding that as many as 20 US soldiers were suspected in the slayings."I don't think we have even begun to have the truth," Mrs. Bales tells ABC."It doesn't seem possible. Especially that there were women and children. My heart goes out to those families that lost loved ones, parents and grandparents. I am a mom; I can't imagine losing my child, especially to something like that."
You can share this story on social media: