Afghan massacre suspect identified as Army Staff Sgt. Robert Bales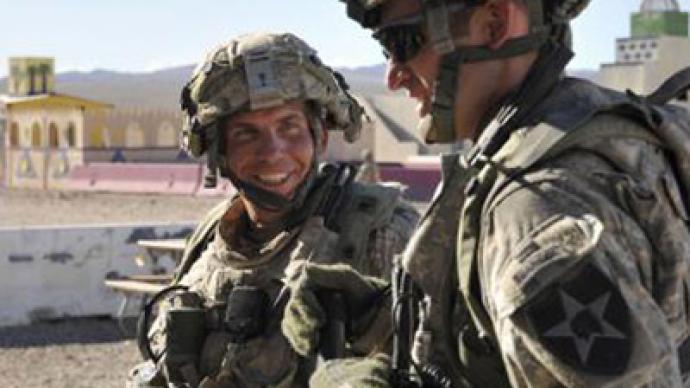 The US soldier suspected of killing 16 civilians in Afghanistan's Kandahar province, whose name had previously been kept a secret, is Staff Sgt. Robert Bales.
Bales, 38, was deployed to Afghanistan this past December with the 2nd Battalion, 3rd Infantry Regiment of the 3rd Stryker Brigade, 2nd Infantry Division, which is based at Joint Base Lewis-McChord, south of Seattle.Military officials speaking on condition of anonymity also add that during his tenure with the Armed Forces, Bales is believed to have been trained as a sniper and had severed several tours abroad.The identity of Staff Sgt. Bales had been kept a secret since earlier this month, when Washington confirmed that that one of its own soldiers had opened fire on civilians, and that an investigation was pending. Revealing the suspect's name before charges are filed was "inappropriate," said Pentagon spokesman George Little. The attorney for the soldier, John Henry Browne, told Fox News that he had insisted on keeping the sergeant's identity under wraps for the sake of protecting Bales' family.Bales was initially being held in military custody overseas following the incident, but was reported on Friday to be en route to a military prison at Fort Leavenworth, Kansas.Last year, also in March, another soldier of the Stryker Brigade was sentenced to twenty four years in prison for killing three Afghan civilians. Jeremy Morlock from the 5th Stryker Brigade, along with five of his fellow soldiers, were brought to trial for a similar incident in Afghanistan over killings that occurred between January and May 2010. A military tribunal charged the soldiers with killing civilians for fun, dismembering the bodies before taking photos of them, and keeping human bones as wartime souvenirs.The Stryker Brigade Combat Team, or SBCT, is a mechanized infantry force structured around the Stryker, an eight-wheeled variant of the General Dynamics LAV III, an armored vehicle used by the US Army. The 'stryking' thing about the recent atrocity in Kandahar, as well as earlier crimes committed by its soldiers, is that the Brigade has been viewed as experimental unit – as a kind of model for the future US Army. The Brigade was the US Army's first to use the Stryker, which was built for the post-Cold War era.
You can share this story on social media: