Obama assassination attempt?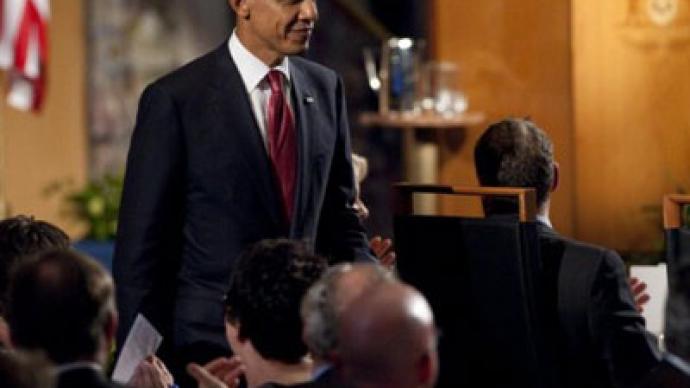 Authorities are considering whether an abandoned assault rifle found in Washington DC on Friday is linked to a possible assassination attempt on President Barack Obama after a bullet has been recovered from a White House window.
Portions of Washington's National Mall was on lock-down Friday after reports came in that shots were fired on Constitution Avenue between the White House and the Washington Monument. Moments later, authorities found a car abandoned in the vicinity with an assault rifle left inside. Officials were quick to link the car with Oscar Ramiro Ortega, a 21-year-old resident of Idaho they believe to be mentally ill. Four days later on Tuesday, however, an investigation into Friday's incident reveals that a bullet entered an exterior window at the president's home before being stopped by interior ballistic glass.Authorities have not officially linked the located casings to the recovered weapon, but investigators are calling into question if Friday's events were part of an assassination attempt gone awry.Shortly after 2 p.m. on Wednesday, the Secret Service confirmed that they had Ortega in custody."Specifically what he was aiming at, or not aiming at, is something that would be better addressed by interviewing him," US Park Police spokesman Sgt. David Schlosse says, reports The Washington Post. "Otherwise, it's just speculation."President Obama was not in the White House at the time, but rather was en route to Hawaii for an APEC summit in his hometown of Honolulu. In addition to the single bullet found between the White House windows, the Associated Press reports that an additional round of ammunition was found in the vicinity of the historic Pennsylvania Avenue home. On Friday, authorities reported that shots were fired around half a mile south of the White House at 16 Street and Constitution Avenue NW in the District. The vehicle and weapon were located seven blocks west shortly after and Ortega is still at large. While a conspiracy emerges over a possible assassination attempt, the US Park Police have obtained an arrest warrant against the man for carrying a dangerous weapon, a felony. The Secret Service, US Park Police, DC Police and Arlington, Virginia Police all responded to the event at the time, but the investigation later pulled in experts from the FBI, the Bureau of Alcohol, Tobacco, Firearms and Explosives and the Secret Service.