A week before Boston attack, man was arrested with IEDs on New York-bound train
Published time: 26 Apr, 2013 02:09
Edited time: 26 Apr, 2013 03:15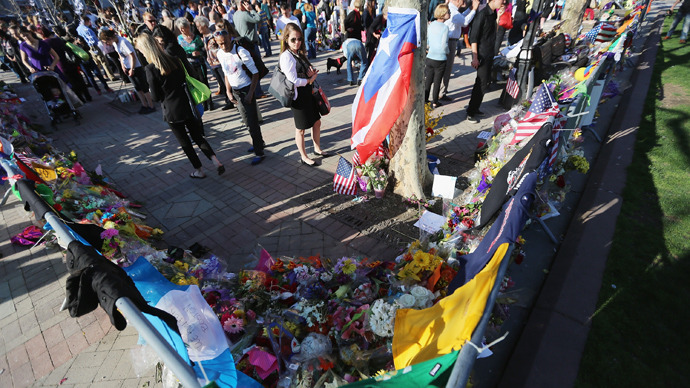 Eight days prior to the Boston Marathon bombings, authorities arrested a New Jersey man who was found carrying two home-made explosives aboard a NJ Transit train headed for New York State.
The arrest of Mykyta Panasenko, first disclosed by The Jersey Journal, initially went by unnoticed as the information was not made public. The paper learned of Panasenko's case only on April 24, when he appeared at the Central Judicial Processing court to hear charges.

According to a filing by the FBI Joint Terrorism Task Force and Port Authority Police Department, Panasenko is charged with recklessly creating widespread risk of injury or damage to a building. In addition to the two IEDs, police also found explosive devices at Panasenko's home in Newport Parkway, New Jersey.

The devices are described as "specifically improvised explosive devices (IEDs) constructed from a cylinder containing Pyrodex (black powder)," referring to a synthetic gunpowder that can be used in explosives.

The Jersey City Police Department's Bomb Squad had been called to the suspect's home earlier in April following a tip from the New York Police Department and the FBI, according to Jersey City Police Deputy Chief Peter Nalbach. That information seems to have originated from someone who knows Panasenko.

According to information available via his Facebook page, Panasenko, 27, was a resident of Jersey City but originally hails from Kiev, Ukraine.