Texas woman arrested in connection with mailing ricin letters to President Obama, Mayor Bloomberg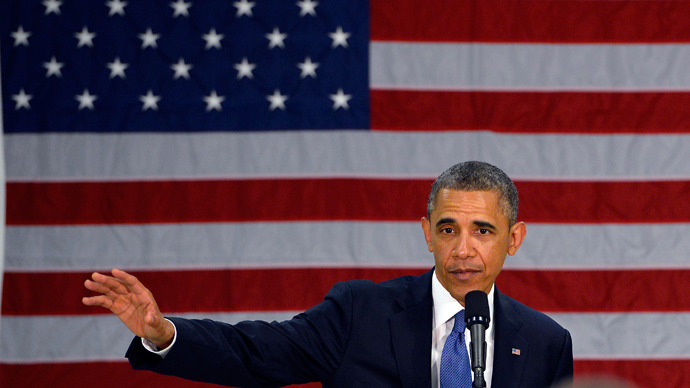 A Texas woman has been arrested in connection with the mailing of three letters containing ricin to President Barack Obama, New York City Mayor Mike Bloomberg and the director of Mayors Against Illegal Guns, federal authorities said.
Shannon Rogers Guess Richardson, from New Boston, Texas, had originally contacted the Federal Bureau of Investigations (FBI) alleging that her husband had sent letters containing a form of the poison ricin, officials said. The tip-off prompted the FBI to raid their home, after which both Shannon Richardson and her husband Nathan were questioned by federal agents.
FBI agents wearing hazardous material suits were seen going in and out of her New Boston home, about 150 miles northeast of Dallas, on Wednesday.

The investigators later discovered that she in fact had been responsible for sending the letters, the officials continued. On Friday, Shannon Richardson was seen being led by agents into a federal courthouse in downtown Texarkana just before noon, the local KSLA News 12 bureau chief confirmed. It remains unclear what exact charges will be filed against her.
Authorities say Richardson was an actress who had performed small roles on TV shows including "The Vampire Diaries" and "The Walking Dead."  Her arrest comes just one day after her husband filed for divorce, which his attorney stating his client "had married the wrong person."

"You will have to kill me and my family before you get my guns," each mailing reads. "Anyone wants to come to my house will be shot in the face. The right to bear arms is my constitutional God-given right and I will exercise that right 'til the day I die. What's in this letter is nothing compared to what I've got planned for you."  None of the letters, all postmarked May 20, were sent with a return address or signature.
The letter addressed to New York Mayor Michael Bloomberg was discovered at City Hall's mail sorting facility on May 24. The letter contained a pink, oily substance which prompted a mail worker to flag it as suspicious. The letter later tested positive for ricin.
Three days later, Mark Glaze, the head of Against Illegal Guns, opened an identical letter at his office in Washington DC and called authorities when he noticed the suspicious substance. Despite coming into contact with the letter, the US Postal Service said it did not pose a health risk.
A similar threatening letter mailed to Obama was received at an off-site facility on May 29. The Secret Service says it never reached the White House.

In separate case, James Everett Dutschke of Tupelo, Mississippi pleaded not guilty on Wednesday to sending ricin-laced letters to President Obama, US Senator Roger Wicker of Mississippi and Lee County Justice Court Judge Sadie Holland on April 8.
Dutschke, a former martial arts instructor, was arrested April 27, less than a week after another Mississippi man, Paul Kevin Curtis, was released from jail after being taken into custody and charged in connection with the plot.