US Army equipping soldiers with fleet of bird-like drones (VIDEO)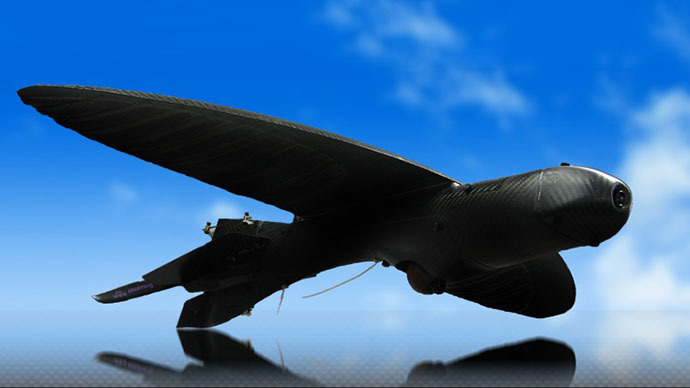 An urgent request made by United States soldiers in combat has prompted the Pentagon to place an order for three-dozen, state-of-the-art micro-drones that resemble birds and can be launched by hand.
Prioria Robotics of Florida announced earlier this month that the US Army Rapid Equipping Force, or REF, awarded them $4.5 million in federal contracts to deliver to the Department of Defense 36 models of the company's Maveric unmanned aerial vehicle by December.
Each Maveric can soar through the sky at speeds up to 55 knots and has the ability to offer soldiers an array of advantageous features, but perhaps most interesting about the tiny drone is its size and shape: each aircraft weighs roughly two-and-a-half pounds, and according to the Army News Service, the Maveric's flexible wings help enable the UAV to blend into its surroundings.
REF project manager Tami Johnson told Army News Service that the Pentagon's request "called for a small, subtle capability that could be employed by a single soldier," the likes of which are expected to come courtesy of a fleet of Maverics expected to soon by ready to soar.
Allen McDuffee at Wired's Danger Room noted this week that the units that compose the Army's current arsenal of drones are easy to spot, and ergo easy to target. The solution, it would seem, is to abandon the more militaristic look associated with UAVs and, well, "make them look like birds," McDuffee wrote.
"There was a Special Operations requirement for a plane that had a natural, biological look — it wasn't supposed to look DoD-ish," Derek Lyons, the vice president of sales and business development at Prioria, recently explained to Flightglobal.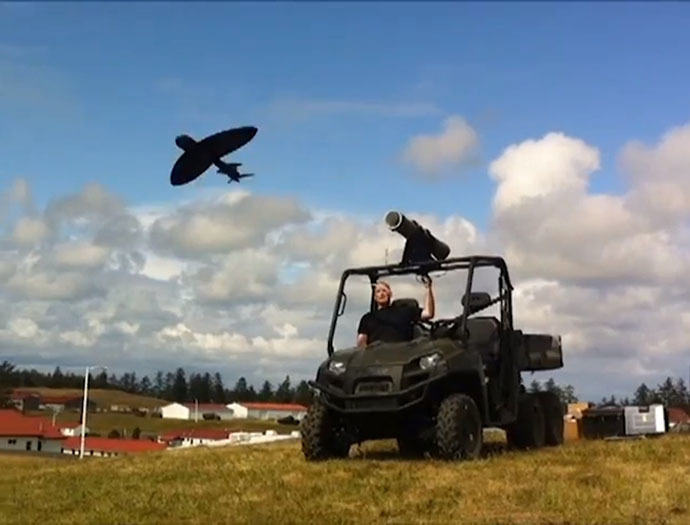 Danger Room's McDuffee described the Army's newest acquisition as resembling "a raptor in flight," but unlike its prehistoric predecessor, the Maveric at this time isn't expected to do any physical damage to the enemies it may encounter in battle. In a statement from Prioria, the Gainesville, Florida company said its product was approved by the Army because it is "usable in the most rugged conditions and equipped with the largest number of payload options of any hand-launched" unmanned aerial systems, including the ability to capture images in a variety of environments. The Maveric also will be able to carry other custom payloads for its operating team, but specifics with regards to what have not been released.
According to reporters at Prioria's hometown paper, the Gainesville Sun, each Maveric comes equipped to conduct intelligence gathering, surveillance and reconnaissance, with perhaps room for more to come.
"As the REF procures emerging capabilities to meet urgent Soldier requirements, we are often inserting technologies for the first time and assessing operational performance," Johnson, the project manager, added in a statement. "It demonstrates our ability to validate a unique requirement, canvass emerging commercial-off-the-shelf and government-off-the-shelf technologies, and partner with other Army organizations to quickly place capabilities into the hands of soldiers."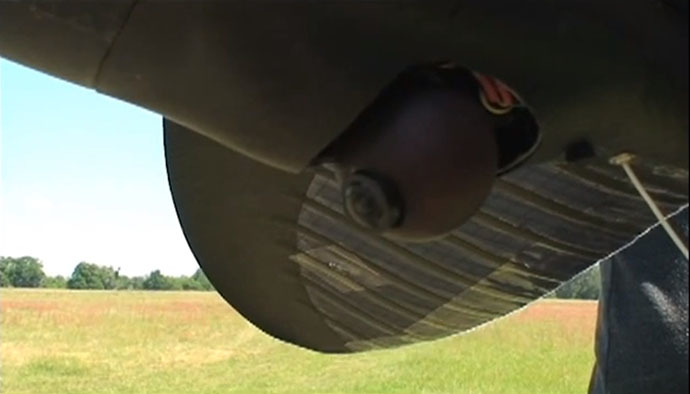 "It is our goal to support the warfighter," said Bryan da Frota, Prioria's chief executive officer. "We believe as the mission changes and evolves, Maveric UAS will become an instrumental component to meeting these missions."
Prioria was awarded the Army contract earlier this year, but could not immediately make public news about the deal. The Pentagon has since conducted through testing on the aircraft and it has been completely certified by the Army Test and Evaluation Command. The aircraft is expected to be used as early as this December, but other drones produced by Prioria have previously been purchased by the Pentagon.
"It achieved its mission," da Frota told a CBS affiliate of the drones that his company has already supplied to the DoD. "They found the bad guys and saved lives. So we're proud of those accomplishments."
In addition to the 36 micro-drones ordered, Prioria will also be supplying the Army with a dozen ground control stations. Each Maveric itself is valued at between $100,000 and $200,000, according to the CBS station.
You can share this story on social media: