From 'Armless Ali' to intervention in Libya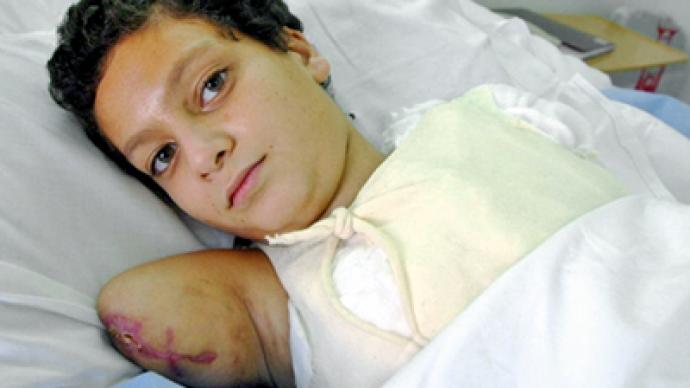 An Iraqi orphan boy who lost his limbs as a result of the US air strikes during the early stages of the war in Iraq became famously known as "Armless Ali".
A film titled "The True Story of Armless Ali" highlights the claims used to justify the invasion of Iraq by the Bush administration and criticized the US for its pro-war media coverage which neglected to show the gruesome reality of war seen elsewhere. The film serves as a "rebuke to those Americans who have remained blissfully ignorant of the destruction wreaked on their behalf."William Ross, the producer and director of "The True Story of Armless Ali" said the situation in Libya while often compared to Iraq, is a much different situation. "No one in the west wanted to invade Libya," he said. "This operation in Libya was obviously a knee-jerk reaction to an unplanned upheaval of unrest by Libya's own people. He contended that civilian injuries and casualties will occur, but not in a war which began under false claims like Iraq. Like in Iraq, he argued, the media is likely continuing the rhetoric that America is helping Libya by bombing them with bombs of freedom.Media coverage of Iraq often was a cheerleader for the administration, often painting a more positive picture of events. The American people, Ross argued, grew tired of the lack-luster media coverage and have become more cynical of US involvement in the Middle East. "A lot of Americans are very sick of being in Afghanistan. We're sick of still being in Iraq. There's no desired at all to go into Libya," he said. Ross said he and many others are disappointed in US President Barack Obama for not leaving Iraq and Afghanistan, and that there is no appetite in the United States for more war in Libya.
You can share this story on social media: