Anti-Gaddafi plot conceived in Paris – Voltaire Network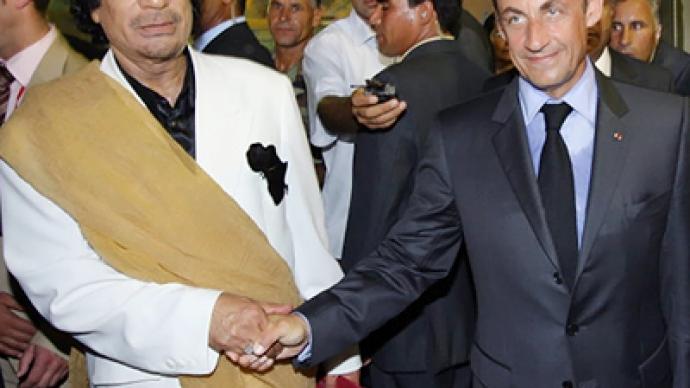 Thierry Meyssan, a political analyst and founder of the international NGO Voltaire Network, claimed in an interview with RT that the French and British had been preparing the operation in Libya since November 2010, and that the stakes were high.
"Sarkozy was in big trouble with [the Libyan leader Muammar] Gaddafi because he [Gaddafi] cancelled a huge contract they signed together four years ago for Rafael fighters and a lot of nuclear [power] plants," Meyssan said.The situation turned against Gaddafi when his ex-chief of protocol, Nouri Massoud El-Mesmari, defected in October and went to Paris.
"He is now under the protection of French secret services, and [he] proposed to the French to organize an uprising in Benghazi and to overthrow Gaddafi," Meyssan continued. "The French asked the British to co-create a military expeditionary force, and it was signed between [them] on November 2."According to the analyst, the operation was planned for March 21, 2011."And you can verify that because the French military was asked to perform a big exercise with the British called Southern Mistral. And this military exercise is in fact exactly what is happening now, with the same people and the same strategy," Thierry Meyssan concluded.
You can share this story on social media: