Arkansas lawmakers push for concealed guns in churches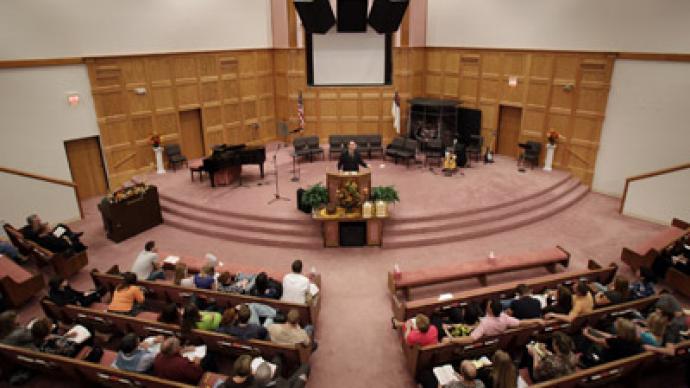 Legislators in the US state of Arkansas approved by a wide margin Monday a measure that would allow churchgoers to bring concealed guns to their place of worship. The bill cites "personal security" as its impetus.
The Arkansas State Senate voted 28-4 to pass the Church Protection Act of 2013, penned by Republican State Senator Bryan King. "It is found and determined by the General Assembly of the State of Arkansas that personal security is increasingly important; that the Second Amendment of the Constitution of the United States ensures a person's right to bear arms; and that this act is immediately necessary because a person should be allowed to carry a firearm in a church that permits the carrying of a firearm for personal security," the bill reads.Only Arkansans already permitted to carry concealed weapons will be allowed to bring their guns to church if the bill becomes law, and individual churches will be able to make their own rules regarding whether or not worshippers can pack heat in the house of God. The bill must now pass through the state's House of Representatives. If it passes there, Arkansas' Democrat Governor Mike Beebe has indicated that he would not be opposed to signing the bill into law, AP reports.
You can share this story on social media: