Town denies Arizona hotshot widow left with four children promised lifetime benefits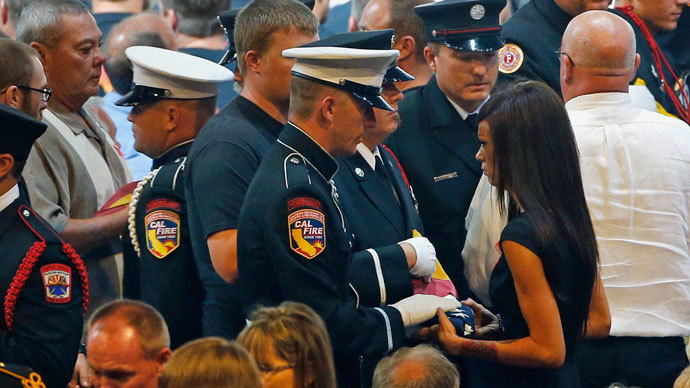 An Arizona widow was devastated after her husband, a firefighter in a Hotshot crew, burned to death in a wildfire. But now, the mother of four young children is being denied the lifetime benefits she was relying on – including health insurance.
Andrew Ashcraft, a 29-year-old member of the Granite Mountain Hotshots, died beside 18 of his comrades when a wildfire engulfed them on June 30. The elite firefighters from Prescott, Ariz., were battling a wild-land blaze near Yarnell, which was sparked by a lightning strike. The fire quickly grew into an inferno that destroyed hundreds of homes and covered more than 2,000 acres. 
Only one member of the 20-person Hotshot crew survived the blaze, and the families of the 19 victims were promised a half-million dollars or more in government benefits and private donations. The city promised all families a one-time payment of $328,618 and lifetime survivor benefits.
But now the city of Prescott is retracting its promise, claiming that 13 of the deceased firefighters were seasonal employees, thus making their families ineligible for survivor benefits – including health insurance, a life insurance payment, and monthly lifetime survivor benefits that could amount to several million dollars in the long run.
Juliann Ashcraft, whose husband died fighting the blaze, has been told that she will not receive the benefits that she was initially promised. The city of Prescott told her that full family survivor benefits will only be awarded to the families of full-time employees. The city claims that Mr. Ashcraft was a seasonal employee, despite the fact that he worked 40-hour weeks and earned a full-time salary.
The mother of four young children is worried that she will not have the money needed to raise her kids, and is considering filing a lawsuit against the city to receive the benefits.
"As shocked as I was that my husband went to work and never came home, I'm equally shocked in how the city has treated our family since then," she told CBS News. "…I said to [city officials], 'My husband was a full-time employee, he went to work full-time for you.' And their response to me was, 'Perhaps there was a communication issue in your marriage.'"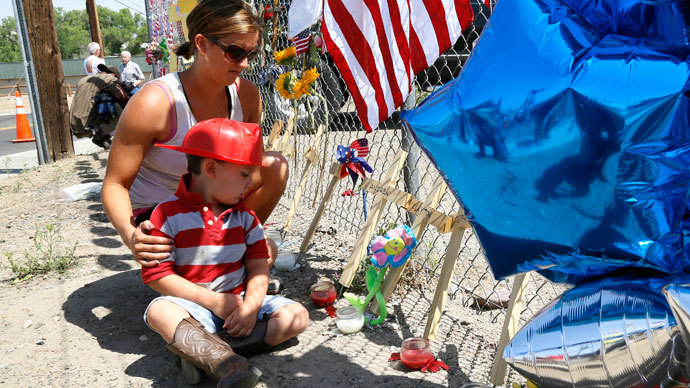 Deborah Pfingston, the mother of deceased firefighter Andrew Ashcraft, told AP that city officials initially promised to retroactively reclassify the seasonal, temporary employees as permanent ones, in order to be able to provide the survivor benefits. But now, the same city officials claim they cannot posthumously reclassify the deceased men.
"The city has fully complied with all of the laws and employment policies that direct survivor benefits," the city said in a statement sent to CBS News.
For now, Mrs. Ashcraft will feed her family using private donations she received after her husband's death.
"Quite literally, my bills are being paid by the good people of the world who are giving donations, because the city of Prescott isn't doing anything for us," she said. "Now I have four kids and myself, and I don't know what I'm going to do."
Family members of the deceased firefighter have scheduled a news conference for Tuesday, in an attempt to draw public attention to their situation.
"The bare bones of it is [Andrew] worked full time," the widow told the Arizona Republic ahead of the scheduled conference. "I just know I've got to fight for what he earned. He died, and in doing so, he earned the right for his children to be provided for. And yet now, somehow, I have to prove why. And I don't understand that."