Obama's approval rating dips below Carter's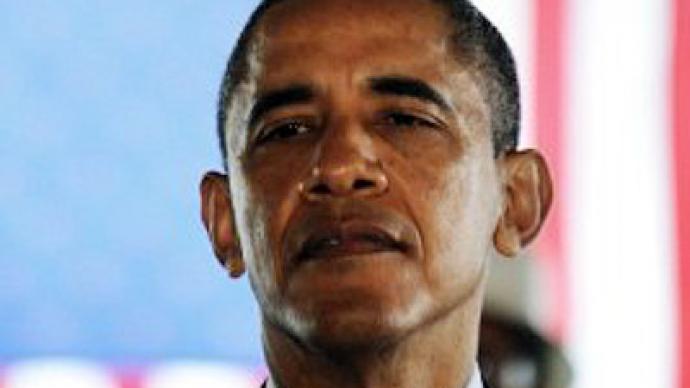 The frontrunners in the 2012 election race like to label Barack Obama a one-term president, and new reports suggest that prediction might be more likely than ever.
Obama's approval rating is now lower than that of Jimmy Carter before he lost a second chance at the White House.Using data on the approval rating of US presidents collected from Gallup polling, US News & World Report has recently revealed that American's favor the job approval of current-President Barack Obama less than they did of Jimmy Carter during the same point in his administration that lasted but a mere one-term. Just shy of entering his fourth year in the Oval Office, President Obama's current rating is 43 percent; in 1979, President Carter was favored by only 51 percent of Americans. In the case of President Carter, he was crushed in the polls a year later during the election of 1980, with Republican candidate Ronald Reagan captured 489 electoral votes to Carter's 49. Support for Obama has been waning during the last few months of his administration, with a poll conducted by Quinnipiac University this fall revealing that his disapproval rating reached a peak of 55 percent. Other recent polls by Washington Post and The Wall Street Journal (in conjunction with ABC News and NBC News, respectively), also suggested that his disapproval rating was above 50 percent. A Gallup survey in August said that Obama's actual job approval rating was that of 39 percent. In the US News article, Gallup data has also concluded that Obama's average approval rating throughout his presidency has hovered at 49 percent, with only three other presidents faring worse at this time in their own presidency: Carter, Gerald Ford and Harry S Truman. Ford also served but one term.