Apple's secret police conducted illegal searches in San Francisco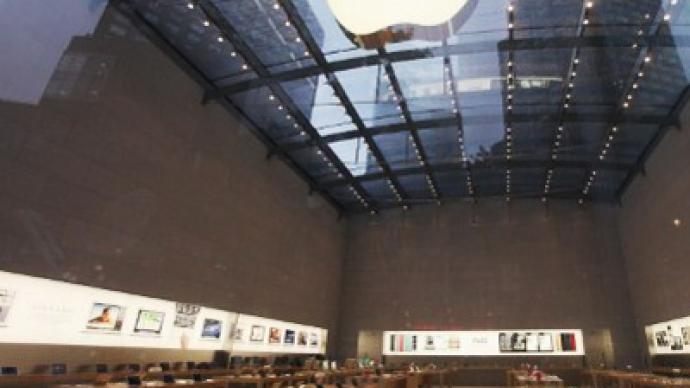 One rotten apple that tarnished the reputation of one of the biggest companies in America is gone. The vigilant figurehead of Apple computer's secret personal police force has resigned after a botched raid earlier this year over a missing iPhone.
John Theriault joined the tanks of Apple back in 2007 as the computer company's VP of global security, a position that came natural to him following nearly three decades with the FBI. Theriault forgot that he was working for Jobs and not the government, however, and has been criticized for allowing his unit to allegedly impersonate cops during a raid on a San Francisco man's home earlier this year.Back in July, the Apple security team stormed the home of a 22-year-old California man, Sergio Calderón, illegally searching the residence for an as-yet-unreleased iPhone prototype that had disappeared from a Bay Area bar. In the days following the raid, it was revealed that some of the men involved were plain-clothes cops working for the San Francisco PD. Also involved, however, were Apple agents who never identified themselves and ransacked Calderón's home, leaving the man to think that legitimate officers were on the scene.Calderón added afterwards that one of the officers threatened to deport his family and asked for the citizenship of every person in the house.Following the incident, San Francisco authorities announced that they would be investigating the events, as no record was kept by police officers regarding the encounter at Calderón's residence."This is something that's going to need to be investigated now," SFPD spokesman Lt. Troy Dangerfield said to The Christian Post when he was quizzed on the incident. "If this guy is saying that the people said they were SFPD, that's a big deal."Police Department spokesman Officer Albie Esparaza added to the San Francisco Weekly that he could also not locate any files relating to the PD's involvement in the raid. Calderón told the Weekly that the alleged officers that showed up at his home this summer said, "Hey, Sergio, we're from the San Francisco Police Department."Last month, the San Francisco Examiner reporter that Calderón had obtained a lawyer to help pursue legal action against Apple and possibly the SFPD.The phone was never recovered from Calderón's house, by the way, and when the Apple iPhone 4S was eventually released in October, shares plummeted within minutes.
You can share this story on social media: