Apple announces new iPhone; shares drop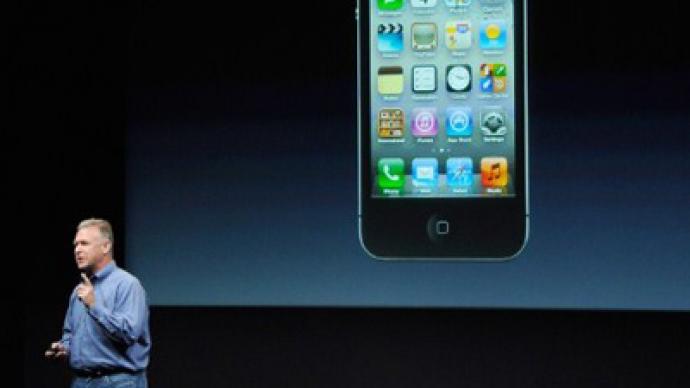 As rumors circulated today about the release of the iPhone 5, geeks worldwide awaited details on the long-expected Apple product. And then, quicker than you could say "Tim Cook who?" the hype came and went. And the iPhone 5? It never came at all.
From Apple headquarters in Cupertino, California this morning, the tech wizzes revealed the IPhone 4S. If it looks an awful lot like the current iPhone 4, that's because it pretty much is. As The New York Times reports, "the new phone is virtually indistinguishable on the outside from its predecessor," but is said to come with a better camera and a more powerful processor — the same one that has been available in the iPad since its release.Within 30 minutes of the announcement and unveiling, Apple shares fell by more than 4.25 percent.Today's conference marked the first time that Apple's newest CEO Tim Cook took to the stage to unveil an all-new Apple product. But with Steve Jobs out of there picture, is the magic absent as well? Apple has made an effort to downplay any catastrophe that could come with the departure of the all-mighty Steve Jobs, but so far his absence has had only a negative impact on the corporation. Apple Vice President Phil Schiller stood aside Tim Cook this morning and cautioned reporters, "Don't be deceived because inside it is all new." Since when has Apple had to issue a warning before putting out a new product? In the decade since the iPod revolutionized music, Apple has offered groundbreaking products to pave the way for other technological gadgets in seemingly all realms of entertainment, from television and personal computing to telephones and more. But are those days done?During today's presentation, Schiller offered up what an example of the iPhone 4s' state-of-the-art voice recognition program. "What is the weather like today?" "Will it rain in Cupertino?" "Do I need an umbrella today?" are some of the questions the VP said the phone can handle. Oddly enough, more antiquated technology offers the same advice: Windows (no, not that one).Regardless of if the bells and whistles are as super-duper as Apple addicts could have hoped for, the company still intends on moving 25 million of them before the year is up. And from there? Well, they are still teasing that the iPhone 5 — which was expected to be announced today — is on the way. Eventually. Someday.
You can share this story on social media: