Apple received 5,000 data requests from US govt in 6 months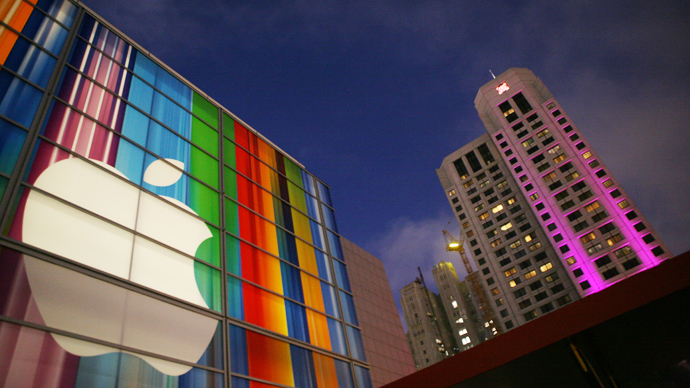 Apple received thousands of requests from US authorities for user info, but was unaware of Washington's PRISM program, the company said. It joins internet giants Facebook, Google and Microsoft, which all disclosed data at the behest of the authorities.
Following similar statements by Google and Facebook, Apple said that it had consented to give customer information to the American authorities.

"We have asked the US government for permission to report how many requests we receive related to national security and how we handle them. We have been authorized to share some of that data," Apple said in a press release.

From December 1, 2012, to May 2013, Apple received between 4,000 and 5,000 such requests. Most of these orders pertained to criminal investigations and matters of national security, such as "searching for missing children, trying to locate a patient with Alzheimer's disease or hoping to prevent a suicide."

The release stresses, however, that every request undergoes careful consideration by Apples legal department to evaluate its validity. It also noted that conversations over iMessage and FaceTime were encrypted and impossible to tap.

"We will continue to work hard to strike the right balance between fulfilling our legal responsibilities and protecting our customers' privacy as they expect and deserve," concluded the release.

Since classified documents were leaked showing that PRISM software, operational since 2007, was collecting private information through the servers of the internet giants Google, Facebook and Microsoft, the companies have been adamant they were ignorant of its existence.

"From time to time, people allege that we have created a government 'backdoor' into our systems, but Google does not have a 'backdoor' for the government to access private user data," said Google via statement last week.

The whistleblower Edward Snowden, who divulged the information to The Guardian, has taken refuge in Hong Kong and has said he will fight any order to extradite him.

US President Barack Obama has defended the measures as necessary and justified in the interests of national security. He stressed that Washington struck a balance between personal privacy and security interests.

You can share this story on social media: