US firms in bed with intelligence agencies in info swap - report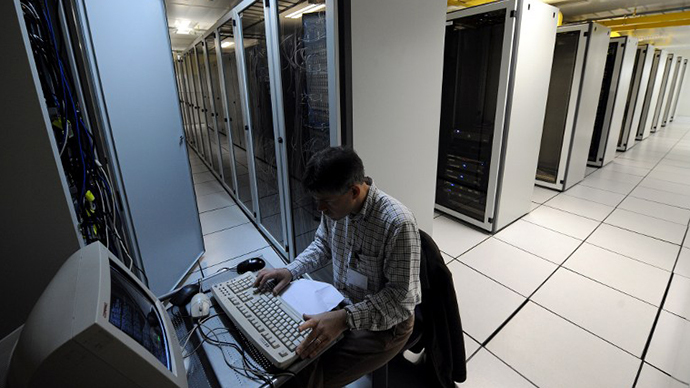 Thousands of US tech, finance, and manufacturing firms have secret agreements with national security agencies to trade sensitive information in return for classified intelligence, Bloomberg's sources revealed.
The firms involved are referred to as 'trusted partners' by US intelligence organizations such as the National Security Agency (NSA), Central Intelligence Agency (CIA), the Federal Bureau of Investigation (FBI) and branches of US military.
In fact, thousands of US companies voluntarily provide US agencies with data (i.e. equipment specifications), Bloomberg's four sources, who either worked for the government or in companies that have these agreements, said. And the information received can be used to gain access to computers of America's rivals.
Cooperation between companies and intelligence agencies is legal, reported Bloomberg. And the fact that the companies provide information voluntarily means there is no need for US agencies to get court orders and no oversight is required under the Foreign Intelligence Surveillance Act, one out of four sources said.
Also, some of the companies' executives are guaranteed immunity from civil actions related to transfer of information. 
For example, Microsoft passes on information about bugs in its software before it publicly releases a fix to the problem, two sources confirmed. This kind of information can protect US government computers, as well as help to infiltrate those used by foreign governments by exploiting vulnerabilities in the Microsoft's system.
Microsoft is reportedly not told how the US government uses the information passed on down to it, according to one official. Spokesman for Microsoft Frank Shaw confirmed such releases and stated that they give the government a chance to get "an early start: on risk assessment and mitigation."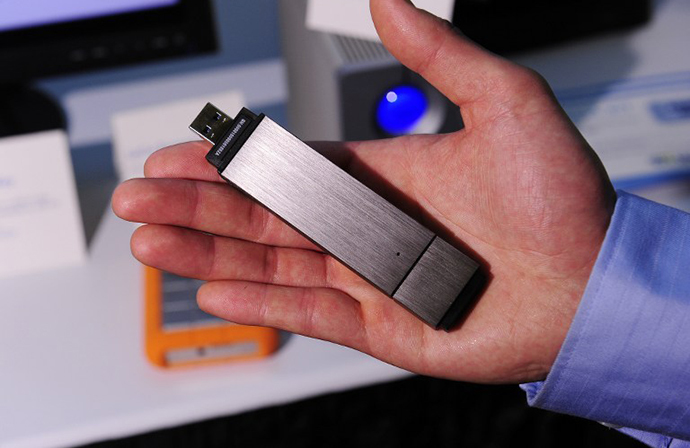 McAfee, America's global computer security software company, is another 'trusted partner' and is known for its cooperation with the NSA, CIA, and FBI. It can share valuable data including malicious internet traffic, one of the sources said.
The company's worldwide chief technology officer, Michael Fey, rebuffed the claim that the company does not share any personal information with the government.
"McAfee's function is to provide security technology, education, and threat intelligence to governments … [including] emerging new threats, cyber-attack patterns and hacker group activity," he stated.
Due to the sensitivity of information being traded, these kinds of agreements are usually made strictly between companies' chief executive officers and heads of the US agencies. At times the chief executives could clear a few trusted people to work directly with the agencies.
Sharing info: Out of 'patriotism' or for 'classified' info?
In return for their cooperation, companies are showered with attention and gratitude.
"If I were the director and had a relationship with a company who was doing things that were not just directed by law, but were also valuable to the defense of the Republic, I would go out of my way to thank them and give them a sense as to why this is necessary and useful", Michael Hayden, former director of the NSA and the CIA said.
One of the sources said that public would be surprised how much help the government is seeking in terms of collecting information. Reportedly, it is currently implementing a new expensive program called Einstein 3. The program was developed by the NSA to protect the government from hackers by analyzing billions of emails being sent to the government computers.
Five of America's major internet companies, including AT&T and Verizon, have agreed to install the program on their servers and have received immunity guarantees, which specify that they would not be held liable under US wiretap laws, one of the sources revealed.
In the past companies like AT&T, Verizon and BellSouth were already reportedly involved for eavesdropping on behalf of the NSA. In 2006 sources revealed that the companies collected call records of tens of millions of Americans and shared them with NSA.
US companies are willing to participate in these kinds of agreement because they either believe they are helping to protect the nation and/or helping to advance their own interests by receiving classified information in return, sources said.
Google's co-founder Sergey Brin, for example, was given sensitive government information a year into its data sharing agreement with NSA. The info provided linked the 2010 attack on Google to a specific unit within the Chinese military – the People's Liberation Army – one of the sources confirmed. Brin was even given a classified clearance to attend a secret briefing on the subject. 
Google was reportedly one of the participants in the secret NSA PRISM program that was revealed by ex-CIA staffer and whistleblower Edward Snowden. The program uses data mining surveillance to access emails, videos, chats, photos and search queries from nine worldwide tech giants.
Snowden also disclosed a secret NSA program called Blarney, which gathers metadata on computers and devices that send emails or browse the Internet through principal data routes, known as a backbone.
The whistleblower was last seen Monday, checking out of his hotel in Hong Kong, where he stayed for three weeks after leaving the US.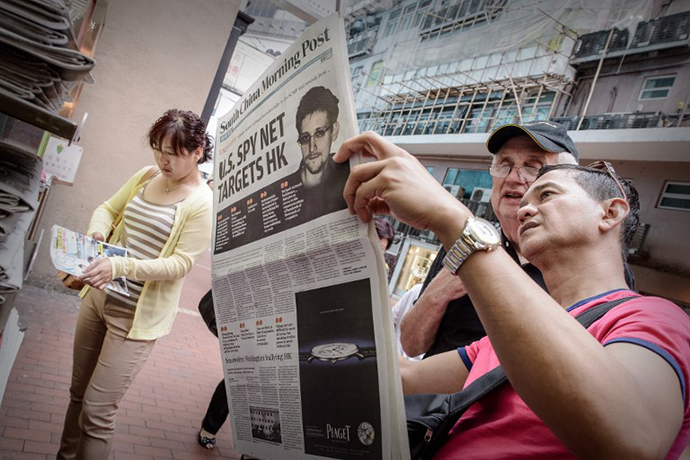 Snowden is hoping that by staying in Hong Kong would help him avoid any extradition attempts on behalf of the US.  In terms of the US-Hong Kong Extradition Treaty, both Hong Kong and Beijing have the power to stymie Snowden's extradition. China for its part has no extradition treaty with the United States.
China has thus far refrained from making statements on the Snowden case. But a popular Chinese Communist Party-backed newspaper has printed an article demonstrating the benefits of not sending Snowden back to US, arguing that his knowledge of US surveillance programs are key to China's national interest.
The article comes after Snowden resurfaced and gave an exclusive interview to the South China Morning Post, revealing top-secret US government records that show dates and IP addresses of computers in Hong Kong and on the mainland that were hacked by the NSA over a four-year period.
In the meantime, the FBI has launched an investigation into Snowden leaking US top secret surveillance tactics and has promised to hold the whistleblower accountable.
You can share this story on social media: