Amish hair-cutting ringleader Samuel Mullet gets 15 years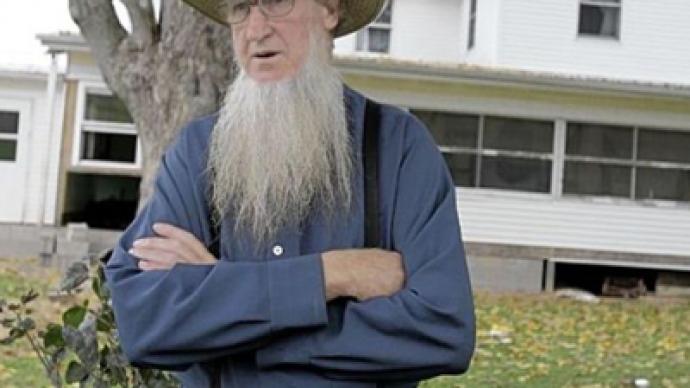 An Amish elder has been sentenced to 15 years in prison for a series of beard- and hair-cutting attacks on other Amish in eastern Ohio.
Samuel Mullet Senior, who was said to be the ring leader in the attacks, was sentenced in a US district court on Friday. Fifteen other Amish who had also taken part in the attacks were given prison terms ranging from one to seven years. Before his sentencing, Mullet told Judge Dan Aaron Polster that he was ready to take his punishment and that he had been wrongly blamed for running a cult.  The government prosecutor said the attacks were in retaliation against Amish who had defied Mullet's authoritarian style. Amish believe the Bible instructs men to grow beards once they marry.The defendants were charged with a hate crime, as prosecutors argued that religious differences brought about the attack. Prosecutors asked for a life sentence for Mullet, while his defense had asked for two years or less.   Arlene Miller, whose husband, an Amish bishop, was one of the victims, said that Mullet should get a tougher sentence while the other perpetrators should be shown leniency. "It's a cult. Their minds were programmed in the wrong way by Sam Mullet, so we feel like these people are very deceived – and they are actually victims of Sam Mullet," she said, as quoted by ABC. But in a rare interview last week at the Mullet farm in eastern Ohio, Mullet's grandson Edward Mast said that he didn't think it should be classed as a hate crime. "They got their beards back again, so what's the big deal about it?" he said.
You can share this story on social media: