44% of Americans plan to not vote for Obama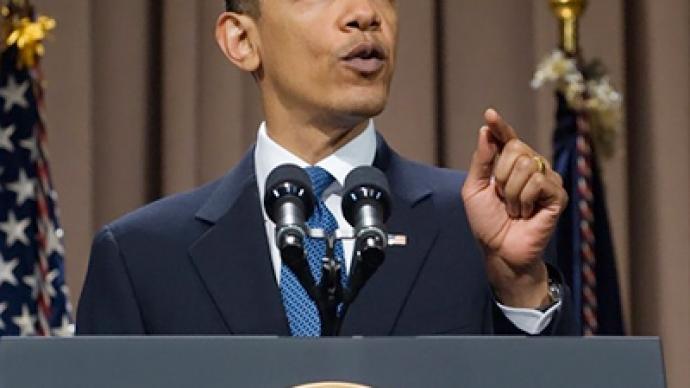 A new poll indicates that 44 percent of Americans are planning to vote for someone other than US President Barack Obama in 2012. The poll also indicated however that 53 percent of respondents could not name any of the Republican candidates.
In what has added to the trend of Obama's declining approval rating, more and more Americans are not planning to support Obama in 2012. But, it is unclear who they do support. A recent McClatchy-Marist poll showed 37 percent of Americans will definitely support the US President with 18 percent unsure. The poll also indicated that in a head-to-head race, Obama only held a 1 percent lead over Republican Mitt Romney. The poll indicates that Romney is the Republican most likely to be a strong contender against Obama in 2012. But it works against him that 53 percent of respondents were unable to name a single Republican presidential candidate. The poll indicates there is a severe lack of knowledge among the electorate about who is running for President. Romney has officially created an exploratory committee, while other names often mentioned have not – namely Donald Trump.Trump has recently received loads of media attention for his outlandish comments and support for the Tea Party and Birther movements. He recently led in a number of polls, yet is not actually a candidate just yet, and a number of pundits believe he may never declare but may be using this opportunity as a publicity stunt. "If there is a silver lining for his [Obama's] re-election, it's the lack of clarity in the GOP field," said Lee Miringoff, director of the Marist College Institute for Public Opinion.Trumps recent rise and the frantic US media coverage has likely contributed to the lack of accurate public knowledge regarding the 2012 presidential race and may hurt the Republican party.
You can share this story on social media: