Poll: Americans feel US on wrong track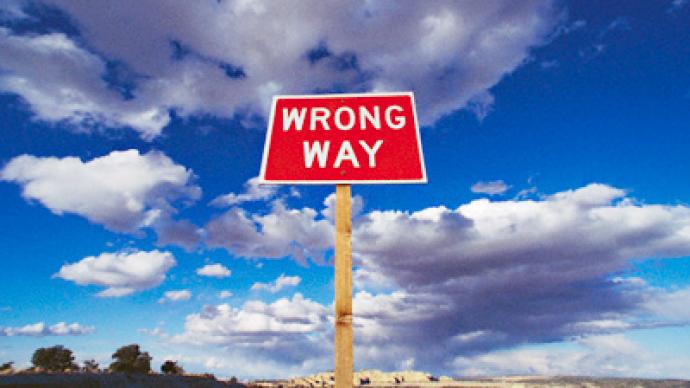 Amid rising gas and food prices, political stalemate and more, Americans believe by a hefty margin the United States is moving in the wrong direction.
A new Reuters/Ipsos poll indicated those who once felt the US was progressing in the right direction has dropped by seven points to 31 percent while 64 percent said the nation is on the wrong track. This is the greatest number of people who believe the country is going in the wrong direction since US President Barack Obama took office in 2009.Ipsos indicated the results are a direct response to gas price increases which have risen sharply in recent weeks due to turmoil across North Africa and the Middle East. In addition, Obama's own overall job approval rating fell from 51 percent to 49 percent in February. However his approval among self-identified independents fell from 47 percent to a low of 37 percent.
You can share this story on social media: