Poll: Americans still hate Washington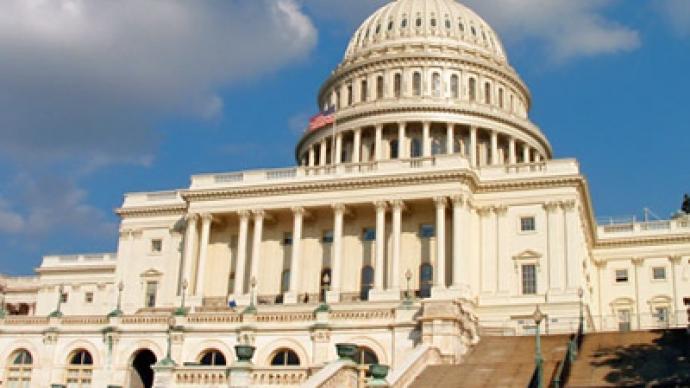 Americans are increasingly growing impatient and angry with their elected legislature. A new Pew Research Center poll showed about half of Americans are unsatisfied with Congress's approach to debate.
"It's hurting some of us," said Republican Senator Orrin Hatch, reported McClatchy. "They blame everybody."The poll indicated Americans think the debate over spending and deficits has not only been unproductive, but highly rude and disrespectful. It also showed a strong bipartisan view across the county. Both Republicans and Democrats share that view. While the American people are mad at Congress as a whole, they are angrier with Republicans, the poll showed. The Republican Party swept to victory in the House in 2010 and enjoyed gains in the Senate. Their failure to inspire quick change or address debate in a meaningful manner is hurting their approval ratings.Immediately following the 2010 elections, Republicans enjoyed a 35 percent approval on their views towards handling spending issues. Today that number has fallen to 21 percent.However, people do not feel the President is doing much better. Obama's numbers fell from 24 percent to 20 percent. Among the Tea Party movement, nearly 75 percent of its supporters favored Republican budget plans and approaches – that number has now fallen to 52 percent. "People are growing impatient," explained Carroll Doherty, Pew associate director.However, the American people have been impatient for a long time, constantly electing leaders only to disapprove of them six months later. It appears the recent Congress and President Obama are not exceptions to this rule of American fickleness in politics.
You can share this story on social media: