Poorest Americans could be fined under Obamacare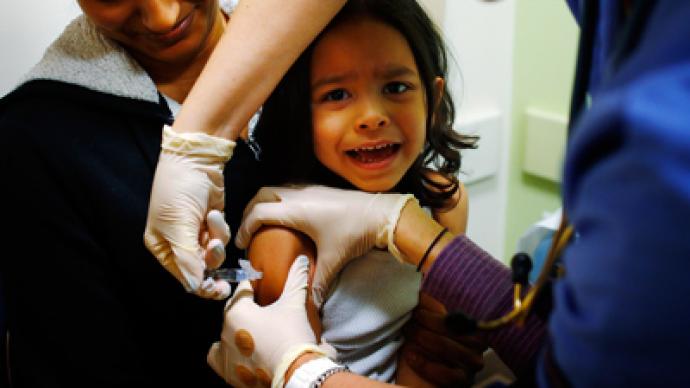 About 500 000 children would be left without insurance and the poorest Americans could be fined under President Obama's new health care law because of a loophole that the administration and Congress failed to fix.
Lawmakers passed the Affordable Care Act in 2010 without taking care of a loophole that would make it impossible for low-income families to purchase health care for their themselves or their children. Under the health care law, anyone who fails to acquire insurance will be forced to pay a heavy tax penalty – including those who can't afford their employer's insurance plans.To downplay the severity of the loophole, the administration is calling it a "glitch" and claiming that it was initially unable to address it because of the way Congress wrote the law. Now, two years after the law was voted on, the affordability loophole is posing a significant problem in wake of many of the provisions' 2014 implementation.The Obama administration initially planned to offer financial assistance to families to buy private health insurance if they cannot afford their employers' options – but Congress did not include text for the financial assistance program in the Affordable Care Act.Under the law, anyone who remains uninsured will be forced to pay heavy fines – including those who can't afford their employer's insurance plans. And the IRS on Wednesday refused to exempt such individuals from the fines.Employer-sponsored health care plans are on the rise, but some families that are unable to afford the coverage offered by their job could be left uninsured when "Obamacare" goes into effect. In the legislation, affordable coverage is defined as costing no more than 9.5 percent of family income. But low-income workers might be unable to pay for the care offered by their employer – especially if it exceeds the affordability margin. Health insurance coverage also costs more if a worker has a family to cover, making it difficult for low-income families to also insure their children.An average workplace plan costs about $5,600 per individual worker and about $15,700 for a family, according to the Kaiser Family Foundation. Paying three times as much might not be an option for those with insufficient incomes, thereby prompting them to leave their children uninsured.Bruce Lesley, president of First Focus, told AP that close to 500,000 children could be left without insurance because of the loophole. Many families will not be able to afford coverage unless their employers help them pay for the premiums – which not all employers do.In order to solve the problem, Congress would need to amend the health care law, since a significant measure is missing from the text and the IRS failed to exempt Americans who are poor and uninsured from financial penalties."They are bound by the law and cannot extend further than what the law provides," Neil Trautwein, vice president of the National Retail Federation, told AP.But Republicans are already starkly opposed to "Obamacare" and would be unlikely to add new measures it, thereby leaving the Obama administration – and the people his law would cover – stuck in the mud. The loophole would significantly burden low-income families, making the Affordable Care Act not so affordable for everyone. But unlike a "glitch", which is usually a short-lived fault, this gap might simply thrust hundreds of thousands of Americans further into poverty.
You can share this story on social media: