India to out-trade America by 2050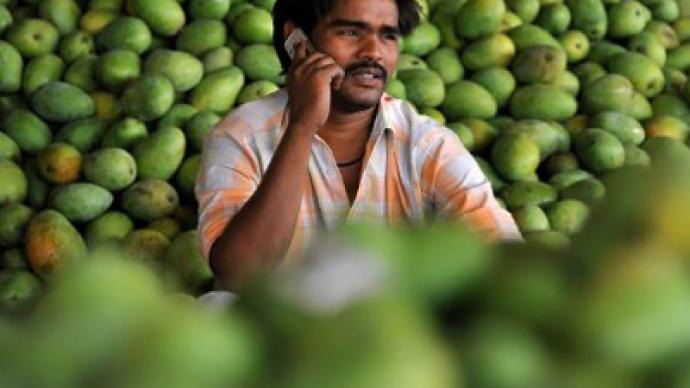 Asian nations are on the rise with world trade, a new report says, and emerging markets in the east are expected to overcome advanced economies by the middle of the century.
A report release by Citi today projects that world trade internationally will grow to ten times what it was last year by 2050. It is expected to hit around $149 trillion in 2030 and $371 trillion in 2050.Citi expects China to overtake the US to become the world's largest trader by 2015 and will remain there until at least 2050, they predict. The big surprise, however, is that India — not even in the top 10 of the largest world traders today — will make a leap towards the top. The report predicts that India will be the world's second largest trader by 2050, knocking America down to third place."But at least as interesting as the growth in world trade that we forecast are the changes in its composition that we expect over the course of the next four decades, with today's emerging markets set to gain much more prominence in world trade relative to advanced economies," reads a note from Citigroup's William Buiter and Ebrahim Rahbari released today.They predict that Asia will double its coverage in the trade market, noting that "Developing Asia accounted for 24 percent of world trade in 2010, but its share is expected to reach 42 percent by 2030 and 46 percent by 2050."As things shape up abroad, Citi predicts that elsewhere advanced economies will begin to dwindle in the trade game. Western Europe, accounting for 34 percent of world trade today, is expected to drop to 15 percent by 2050."Similar declines in relative trade shares as for Western Europe are projected for North America and Japan, despite healthy increases in absolute levels of trade projected for each one of these regions," reads the report."In 2010, only two countries from Developing Asia featured in the top 10 (China and Korea), while five European countries were among the ten largest traders in the world. In 2050, we expect seven out of the ten largest traders in the world to hail from Developing Asia, with Germany the only remaining European constituent," the Citi analysts wrote.
You can share this story on social media: