Top diplomatic posts under Obama go to major campaign contributors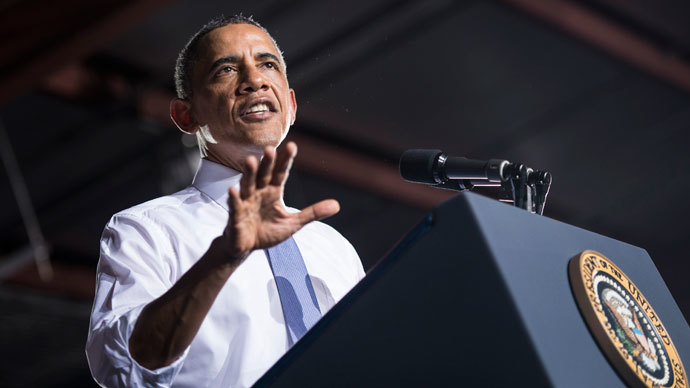 Several recent ambassadorial appointments show that the Obama administration is continuing the decades-old tradition of nominating influential campaign donors to coveted posts overseas.
Since Obama's reelection, top diplomatic posts in Spain, Belgium, Italy and the UK have been given to top donors. According to Bloomberg no fewer than 26 of the administration's serving and nominated ambassadors were major Democratic campaign contributors.

In the UK for example, new ambassador Matthew Barzun, a 42-year-old technology entrepreneur, raised at least $1.2 million for President Obama's re-election campaign as its finance chairman.

The administration also recently nominated John Phillips as ambassador to Italy. Phillips, a lawyer who according to Bloomberg raised $500,000 for the last Obama campaign, would replace financial investor David Thorne, another top Obama donor who is also Senator John Kerry's former brother-in-law.

More recently, the announcement this week of Caroline Kennedy as Ambassador to Japan also indicates a preference for using prestigious diplomatic appointments as rewards for help on the campaign trail. As the only surviving child of former president John F. Kennedy and the torchbearer of that political dynasty, Caroline Kennedy's early 2008 endorsement of Obama helped propel his campaign forward against his formidable challenger, former first lady and later secretary of state Hillary Clinton.

It was Caroline Kennedy's 2008 piece for The New York Times entitled 'A President Like My Father' which lent Obama major support from the family, along with an endorsement from former Massachusetts Senator Edward Kennedy.

Still, although Ms. Kennedy is trained as a lawyer, her lack of political experience has led some critics to question whether she is up to the task. An aborted New York Senatorial run for the open seat left by Clinton in 2009, when she accepted the top spot at the State Department, also seemed to ding Kennedy's political aura.

Clyde Prestowitz, the current president of the Economic Strategy Institute in Washington and the man who led US trade negotiations with Japan, questioned why the administration chose to appoint both Kennedy and her predecessor John Roos, a technology lawyer and a top Obama donor, neither of whom speak Japanese.

"We're playing this game with one hand tied behind our back," Prestowitz told Bloomberg, in reference to the US-led negotiations for a Trans-Pacific trade agreement this week.

Kennedy's appointment has also rubbed some Washington foreign policy insiders the wrong way. David J. Rothkopf, the CEO and Editor-at-large of Foreign Policy magazine, as well as a member of the Council on Foreign Relations, wrote a scathing review of her appointment on Thursday.

"The Kennedy nomination is perhaps the first time in history that an individual has been nominated for a top ambassadorial post primarily for having written an opinion column," wrote Rothkopf.

Likewise, members of the foreign service have previously expressed irritation that top diplomatic missions have gone to "campaign bundlers" rather than career diplomats.

"Now is the time to end the spoils system and the de facto 'three-year rental' of ambassadorships," the group's governing board wrote in a 2012 statement.

"The appointment of non-career individuals, however accomplished in their own field, to lead America's important diplomatic missions abroad should be exceptional and circumscribed, not the routine practice it has become over the last three decades," they added.

According to data gathered by Bloomberg from the Federal Election Commission records, former donors awarded ambassadorial posts gave an average of at least $523,000 to Democratic candidates from 2008 to 2014. Meanwhile, The New York Times has reported that the ambassadors' aggregate contributions likely exceed $21.6 million.

Still, since Obama's first term in office, some 65 per cent of appointees to diplomatic posts have been career foreign service officers, as compared to 35 per cent political appointees, according to the American Foreign Service Association. That group estimates Obama's track record is in line with US presidents dating back to Ronald Reagan.

Though Obama may only be carrying on tradition, some of his past appointments have nonetheless backfired. Last year for example, the former ambassador to the Bahamas, Nicole Avant, made headlines after a State Department Inspector General's report estimated she had spent over 40 per cent of her time away from her assignment, the majority of which was spent in her Beverly Hills home.

A year prior, Cynthia Stroum, a major Democratic fundraiser appointed by Obama as ambassador to Luxembourg, had left that embassy in a "state of dysfunction," generating a working environment that was "aggressive, bullying, hostile, and intimidating" according to a January 2011 report by the Inspector General.

You can share this story on social media: