Spy trade: Russian agents in Germany may be up for exchange
Moscow is to work out a high-profile spy swap for two Russian agents sentenced in Germany in exchange for at least one other agent jailed earlier, a Russian paper has revealed. The two spies had passed on top-secret data to Russia for over two decades.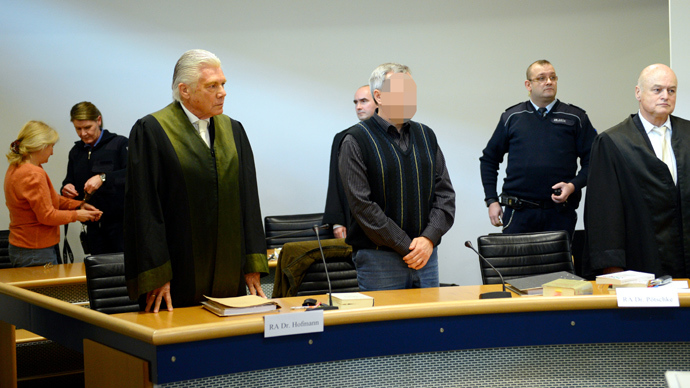 Kommersant newspaper reported that Moscow is negotiating a Cold War type of an exchange of the pair known only by their code names – Andreas and Heidrun Anschlag – back to Russia.
"The process of consultations [with Germany] on a possible exchange was started only recently, after their conviction" on July 2, a Russian security source told the paper, adding, "We will get our guys out of there."
The jailed couple's lawyer Horst-Dieter Petschke also confirmed that the exchange may "happen at any moment" now.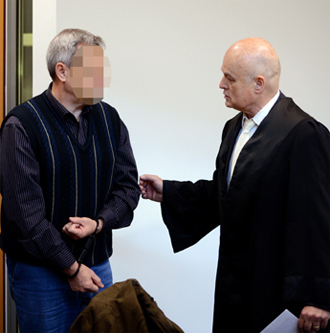 Negotiations started this late in the game because Russia was trying to find out through the court hearings what Germany was able to learn from the FBI and the extent to which the spies' cover had been blown, another source from the special services told the newspaper.
Andreas Anschlag was sentenced to six-and-a-half years and Heidrun Anschlag to five-and-a-half years by the German higher regional court in the southwestern city of Stuttgart.
Earlier, German newspaper Die Welt cited reports that country's Chancellor Angela Merkel and Russian President Vladimir Putin had discussed possible spy exchange during their private meetings in June.
The rumors were later dismissed by Kremlin spokesman Dmitry Peskov, who denied that any exchange had been discussed between the two. 
Pair successfully spied for over 20 years 

The Anschlags were planted in the former West Germany in the late 1980s by the Soviet Union's KGB secret service and later worked for its successor the SVR (Russian Foreign Intelligence Service), court proceedings revealed.
Their cover said that they were natives from South America who immigrated to Germany from Austria, Russian paper revealed. 
The pair allegedly supplied Russia with sensitive data on NATO operation in Afghanistan, the development of European missile defense plans, bilateral relations between Germany and US, and even got the scoop on the West's military operations plans in Libya in 2011.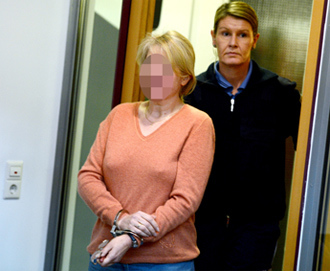 One of the Anschlags' known informants was a Dutch diplomat by the name of Raymond Poeteray, who leaked several hundred "secret" and "top secret" documents to them. Puteray reportedly had gambling debts and sold his information for about US$94,000. In April the diplomat was sentenced to 12 years in prison.
The couple was arrested in October 2011, after Germany learned about the two of them from the FBI, which in 2010 received information about a Russian network of illegals from the defector Aleksandr Poteyev.
Heidrun was detained in Michelbach, Germany while passing on another coded message, while Andreas was arrested on the same day in Balingen, where he worked and rented an apartment.
The two had reportedly moved a lot from one part of Germany to another. And at the time of their arrest Andreas worked at the international technology company Schunk Group and Heidrun was a housewife.
The investigation into their activities failed to reveal any answers as to their real identities. There had been reports that in case of emergency extraction they were to call the Russian embassy introducing themselves as "Sasha and Olga Rost". 
The only things known to authorities about the couple's spy activities are between 2008 and 2011.
Their spy names were identified as Pete and Tina, while German journalists were more creative and nicknamed Andreas as "Mr. Bomb" and "Mr. Terror", while Heidrun was known as the "alpine cow."
A spy for a spy

Possible candidates to exchange for the pair include Andrey Dumenkov, who was jailed in 2006 and is now the only Russian serving a 12-year sentence for spying for the former West Germany. Dumenkov was accused of handing over data on Russian missile designs.
Another name rumored is Valery Mikhailov, a former FSB colonel in the Russian security service who was jailed in June 2012 for 18 years for spying for the US. The investigation revealed that he passed thousands of secret documents on to CIA agents in Moscow. Currently, he is serving his sentence in Irkutsk, Siberia.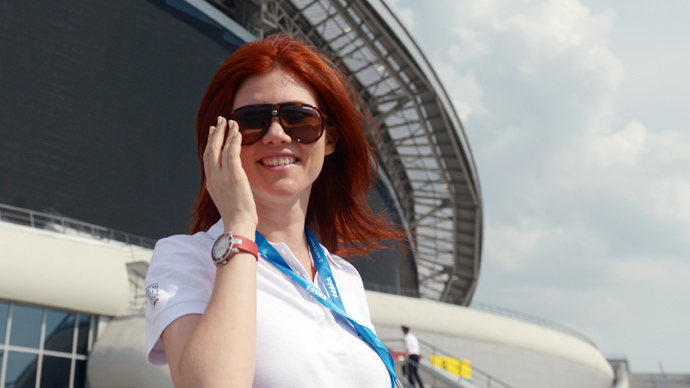 Famous spy swaps
Cold War-style spy exchanges have continued to grab international headlines.
In 2010, Russia and the US made a famous spy swap of 10 Russian agents known as "sleepers", who were discovered to have been living in the US, in exchange for four men convicted in Russia for spying for the West.
The spies were brought back to Russia, including the glamorous agent Anna Chapman, and welcomed back by Putin.
Some of the other high-profile swaps include a 1962 exchange between USSR and US of shot down pilot Francis Powers over the Urals in Russia and Rudolf Abel, who was arrested by the FBI. The exchange occurred on the border with East and West Germany in Berlin on the Potsdam to Glienicke Bridge, which later became known as the 'Bridge of Spies'.
Another famous exchange was in 1982, when German intelligence services traded Russian Aleksey Kozlov for 10 German spies and a general of the South African army. After two years of detention, Kozlov did not reveal any secrets and lost 32kg (70 pounds).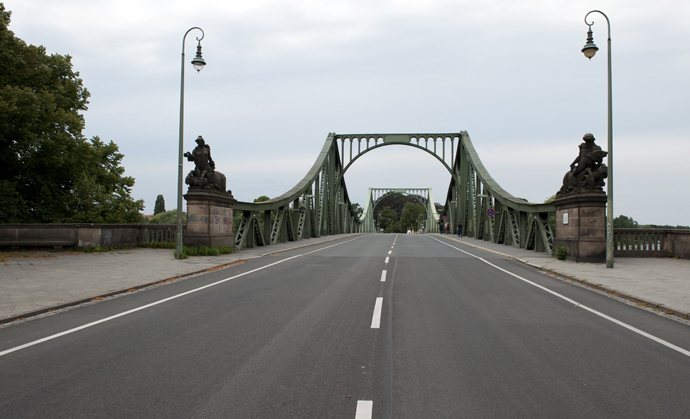 You can share this story on social media: