Ex-officer who exposed Anna Chapman found guilty of treason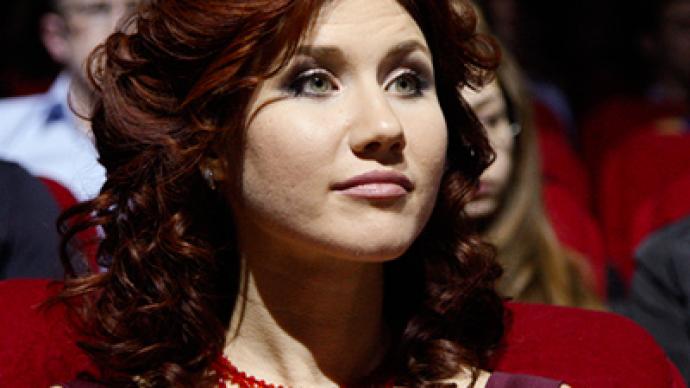 The man who blew the cover of a group of Russian agents in the US, which included "femme fatale" Anna Chapman, has been found guilty of treason and defection by a Moscow military court.
The verdict has been announced in absentia as intelligence colonel Aleksandr Poteyev managed to flee Russia for the US just days before the scandal unfolded last summer. Poteyev has been sentenced to 25 years in prison, stripped of his rank and all the awards he had been previously given.According to the court ruling, Poteyev is guilty of giving away information about Russian spies to some unknown CIA officials, which breached Russian security. One of the betrayed agents, Anna Chapman, confirmed that she knows Aleksandr Poteyev, adding that he was aware of her spying activities in the United StatesThe former colonel is also guilty of defection, the ruling said."Poteyev committed defection, when he first went to Belarus using his passport and then, with the help of American special services and forged documents, he first went to Germany and then the USA, where he has been hiding ever since," Itar-Tass news agency quoted the court ruling as saying.  Shortly before the escape, the Poteyev's daughter and son also left for the US, both citing different reasons. On the day of his departure, which reportedly happened in haste, the former colonel sent a text to his wife that said that he was leaving "forever".  "Mary, try to take it easy," his text reads. "I am leaving not temporarily, but forever. I did not want to do this, but I had to. I will start my life from scratch and will try to help the children." The military court said in its statement that the American Embassy refused to disclose Aleksandr Poteyev's current whereabouts within the United States.  It also added that Aleksandr Poteyev had access to complete information about all the spies and due to his treason the United States is now aware of Russian intelligence's mechanisms for funding the agents and communicating with them.   According to the court, Poteyev's guilt has been fully confirmed by the investigation. In June 2010, American authorities announced the arrest of ten Russian spies, including Anna Chapman. One more person has been named as wanted. The spies were deported to Russia in July last year, in exchange for four people who were serving different terms in Russian prisons for spying in favor of the United States.
You can share this story on social media: