Republican Congressman Amash calls Snowden whistleblower, not traitor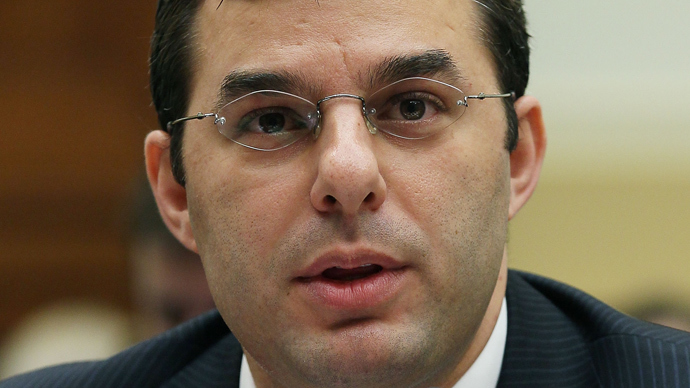 Rep. Justin Amash (R-Mich.) on Sunday called former NSA contractor Edward Snowden a whistleblower, not a traitor, and said that members of Congress would have been left in the dark about the NSA's spy tactics if it weren't for the information leaks.
Speaking on "Fox NewsSunday", the Michigan Republican, who is a prominent critic of the National Security Agency, applauded Snowden for publicizing classified information that lawmakers would have otherwise never known about.
"Without his doing what he did, members of Congress would not have really known about [those programs]," Amash said. "Members of Congress were not really aware on the whole about what these programs were being used for and the extent to which they were being used. Members of the intelligence committee were told, but rank-and-file members really didn't have the information."
When asked by Fox's Chris Wallace if Amash would go so far as to call Snowden a whistleblower, the lawmaker said he would, arguing that the former NSA contractor provided Congress with important information that should have already been known. Amash thereby joined the 55 percent of Americans who consider Snowden a whistleblower, rather than the 34 percent who call him a traitor.
"Yes," Amash said. "As I said, he may be doing things overseas that we'd find problematic, that we'd find dangerous… we'll find those facts out over time. But as far as Congress is concerned, sure, he's a whistleblower. He told us what we need to know." 
Amash has been a vocal opponent of NSA surveillance, and last month introduced a bipartisan amendment to the Defense appropriations bill that would defund the NSA's data-collection of phone records. The vote failed in the House by a narrow margin, but Amash has continued to stand up against the NSA.
During Sunday's interview, Amash also expanded on his thoughts about the controversial program.
"It's important to understand that what the Justice Department and intelligence community are relying on is a third party doctrine," he said. "They are saying that because you've given your data, because it's shared with a third party, it becomes public property."
Other congressional lawmakers have taken a more hostile stance toward the former NSA contractor. House Speaker John Boehner called Snowden a "traitor", and Sen. Bill Nelson (D-Fla.) accused him of committing an act of treason. Sen. Angus King (I-Maine) called him dangerous, and Sen. Dianne Feinstein (D-Calif.) has condemned Snowden's actions and urged him to "come back and face the music."
With Snowden out of reach of US authorities, lawmakers continue to express frustration with both his inaccessibility and the NSA's spy tactics – and Amash believes the whistleblower did an honorable thing by revealing them. 
You can share this story on social media: