Alabama man sentenced to counseling, probation for repeatedly raping teen neighbor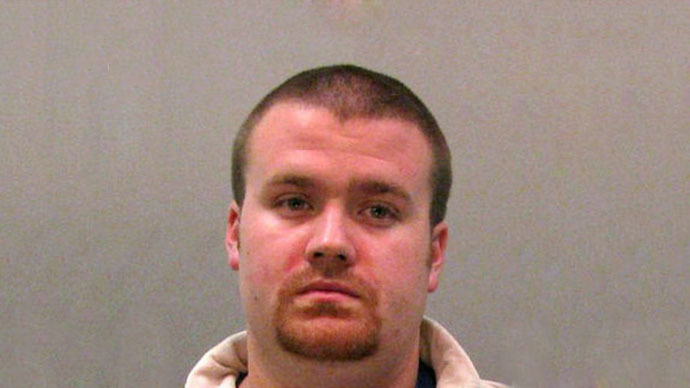 An Alabama man convicted on three counts of raping the daughter of a family friend has received no jail time, a judge ruled this week. He will instead serve time in a program for nonviolent offenders and then three years of probation.
Austin Smith Clem, 25, was convicted in September on one count of first-degree rape, two counts of second-degree rape, and two counts of second-degree rape for sexually abusing a girl at 13, raping her twice at 14, then raping her again at age 18. 
He was sentenced Wednesday to time in a community corrections program instead of prison. This stipulation allows Clem to remain at his home in Athens, Alabama and continue to work. 
The program Clem was ordered to attend seeks to "re-direct the lives" of nonviolent, low-level criminals who are deemed "likely to maintain a productive and law-abiding life as a result of accountability, guidance and direction to services they need." He will only be sent to jail if he violates his probation.  
First-degree rape is a Class A felony and therefore punishable by 20 years to life in prison. Each second-degree rape charge is a Class B felony, which could cost an offender anywhere from two to ten years behind bars. Yet, according to local news site AL.com, Alabama sentences are allowed to be "split" between probation and community service at a judge's discretion when differing punishments are in place. 
Brian Jones, the Limestone County district attorney, claims the sentence imposed by Judge James Woodroof does not follow the law. He reportedly stood up in the court room and yelled at Woodroof, saying, "This isn't legal. It's not a legal sentence." Jones later said he is reviewing all legal options the prosecution can take, if any. 
The victim, who revealed herself Thursday as Courtney Andrews, said she was "livid" upon hearing the terms of the sentence. She later told AL.com she has only slept hours since the verdict was read and has experienced recurring nightmares. 
"I thought, 'How is it even possible?'" she said, adding that she fears for her safety. "I moved to get as far away as possible from him." 
Her father, Richard Andrews, said the shock still has not set in. 
"Back on September 11, my family was very relieved to hear three guilty verdicts," he said. "We thought justice was finally being served and although the system was very slow, it was not totally broken. That feeling persisted until yesterday. We were floored to hear the judge hand down such a light sentence."
The Friday news comes after a Montana judge sentence a teacher named Stacey Rambold to a mere 30 days in jail for repeatedly raping one of his 14-year-old students. The judge ruled that the girl, who committed suicide before the trial ended, was "as much in control of the situation" as the rapist.
You can share this story on social media: