Alabama hostage crisis enters third day, 5-year-old held in bunker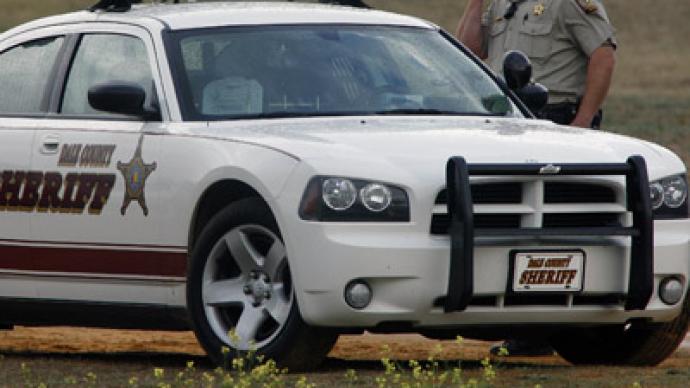 A 5-year-old boy has been held hostage for nearly two days after a gunman shot and killed a bus driver and took the child to a bunker in the south eastern town of Midland City, Alabama. Witnesses say the assailant wanted to take two children hostage.
The hostage situation has been developing since Tuesday afternoon. Authorities have been communicating with the suspect via a PVC pipe connected to his bunker. The captor reportedly told police that he will not hurt the child, who has been identified as Ethan.After a second night of negotiations ended without progress, Alabama state Representative Steve Clouse told TODAY: "We are all just hoping this can come to a safe end."The boy's family is "holding on by a thread," he added.Medication had reportedly been passed to the boy, and he was believed to be "calm."FBI agents, a swat team, State troopers and neighboring police departments have all been present at the scene to aid the local sheriff's office. The FBI took charge of the case early Wednesday morning.A bomb squad was also deployed as a "precautionary measure" although there is no evidence of any type of explosive.The office of Alabama Governor Robert Bentley says they are closely monitoring the situation.The Dale County Sherriff's told the local WBMA-TV that the suspect, identified as 65-year-old Jimmy Lee Dykes, stepped onto a school bus and demanded the driver hand over young children.When the driver attempted to stop Dykes from taking children off of the bus, he was shot multiple times.The driver, who was later identified as 66-year-old Charles Albert Poland, Jr, died from his injuries.
'Hostage taker wanted two children'
Neighbors said the assailant did not appear to know the child he snatched from the bus and has no children of his own.Witnesses and neighbors said the Dykes then fled into a homemade bunker located on his property.A local resident, Michael Creel, told local NBC affiliate WSFA 12 News that he and his sister went outside after hearing gunshots."Me and her started running down the road," Creel said. "That's when I realized the bus had its siren going off. Kids were filing out, running down the hill toward the church."Creel then attempted to chase the Dykes down before he reached the bunker."He's 67-years-old [sic], so I figured I could catch him," Creel said. "Apparently he didn't go through the field like I thought. He's got a four-foot-wide, about six-foot-long, eight-foot-deep homemade bomb shelter. It's got about three to four feet of sand on top of it. If you didn't know it was there, you wouldn't (notice it)."
Creel said he spoke with some of the students who were on the bus and was told that Dykes had actually attempted to take two children before fleeing.One girl reportedly told Creel that the suspect had told the driver he needed two children "between the ages of 6 and 8.""He was only able to get a hold of one," Creel said, adding that the kidnapped child had fainted before he was snatched up.Michael Senn, a local minister, said the children took shelter behind his church after the shooting and many appeared to be in shock. The county school system later confirmed that 21 students had made it off the bus safely."I spoke to a young guy, 13-years-old, that was really traumatized," Senn said. The boy, who is "really good friends" with the hostage, witnessed the entire incident transpire.One girl on board told Senn the driver had been shot four times. A source close to the investigation later told NBC News that four spent bullets were found at the scene.
'A paranoid survivalist'
In the wake of the attack, a picture has begun to emerge which portrays Dykes as a loner and survivalist "who does not trust the government" and "holds anti-American views," locals told NBC news.A history of violence has also begun to emerge.Dykes was arrested in December 2012 in a gun-related incident and charged with menacing. He was scheduled to be in court Wednesday for a bench trial regarding the matter. A neighbor alleges that Dykes had pointed a pistol at his truck last month and fired the weapon.Dykes' neighbors said he was a cruel and paranoid person who had once beat a neighbor's dog to death with a lead pipe. He also regularly threatened kids for trespassing on his property, and was also known to patrol his yard at night with a flashlight and a shotgun.Dykes had long been a source of concern for the community, with one neighbor saying "he has been like a time bomb waiting to go off."
You can share this story on social media: