Alabama police detain escaped inmate over bomb threat that evacuated 3 hospitals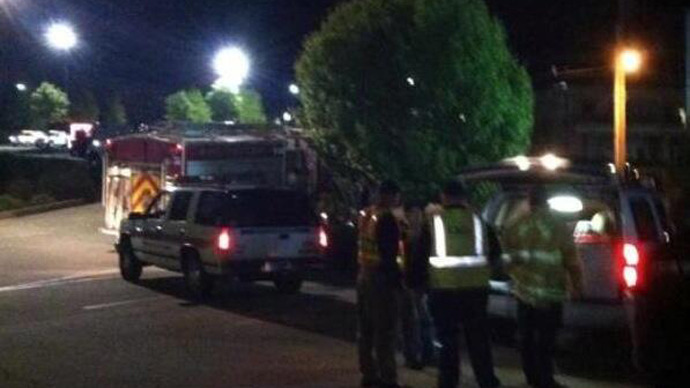 Law enforcement authorities in Alabama have tracked down and detained an escaped prisoner over the bomb threat that forced the evacuation of three medical facilities in Cullman, Alabama.
Patients were evacuated from three Alabama medical facilities, with police on high alert.

In particular, Cullman Regional Medical Center and Marshall Medical Centers in Boaz and Guntersville are being searched.

Security services paid special attention to small spaces inside the facilities, like elevator shafts and maintenance rooms, ABC news reported.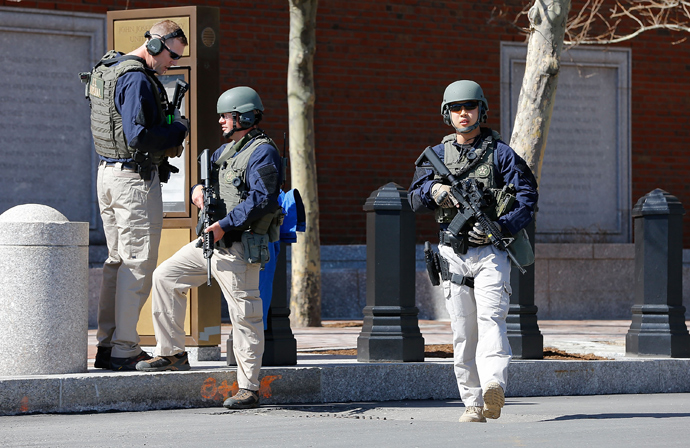 Reports also emerged that the cell phone number from which the call came belonged to an escaped inmate of Arab origin. The caller said that three explosive devices would go off at the three facilities that are now being evacuated.
Earlier on, New York's JFK Airport was briefly evacuated over a phone call urging to investigate a suspicious package, which turned out to be a tube of toothpaste wrapped in duct tape, according to Reuters.

After about 90 minutes, the terminal was re-opened.

NYPD officers are also currently on a manhunt for the man who phoned a 911 operator on Thursday to say that an explosive device was set to arrive in the heavily trafficked subway station in five minutes, CBS reported.

Los Angeles has seen a fake bomb threat over the alleged explosive device on a campus, as well as a call over a pressure cooker on a parking lot over the last few days.

On Wednesday, a bomb threat at the school in Tuscarora, Virginia, also proved fake.

On the same day, a bomb scare at a Boston courthouse triggered an immediate evacuation of the building. The threat later turned out to be false.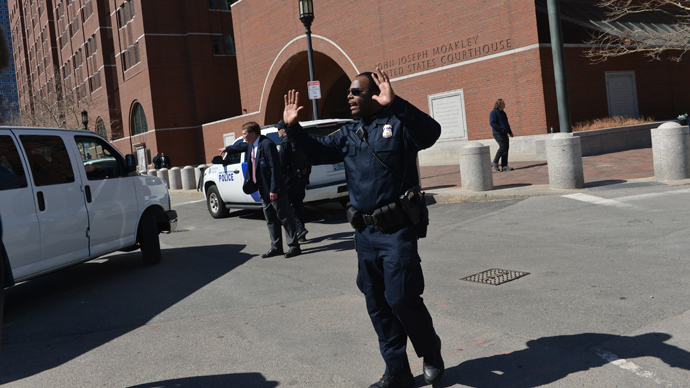 On Tuesday, the Duke University campus in Durham, North Carolina, was evacuated over a bomb threat, too.

Since the fatal Boston bombings last Monday, police have been flooded with false alarm phone calls informing security services of suspicious packages, the LAPD told NBC. In Los Angeles alone, 15 calls of the kind were recorded.

You can share this story on social media: