Apartment-sharing site slapped with NY subpoena asking for user data
Published time: 7 Oct, 2013 22:36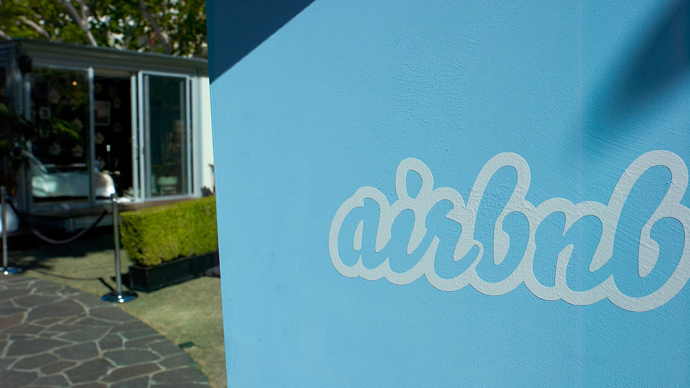 The NY Attorney General's office issued a subpoena Monday to Airbnb in an investigation into whether users of the apartment-sharing company are skirting state hotel tax law. The company has announced it intends to fight back.
State Attorney General Eric Schneiderman issued the subpoena asking Airbnb for data on all New York community members that use the website to rent out their living space. Despite the broad order, the state said it was interested in sussing out "bad actors" that used the site to break state renting laws.

"We issued a subpoena to Airbnb today to compel them to provide information about their users' compliance with various state laws," a source familiar with the probe told the New York Post. "Specifically, we are looking for information about property managers or brokers who are skirting the law by renting multiple units, or people who rent their primary unit for large amounts of time throughout the year. We aren't targeting the casual user who may rent their personal apartment out while on vacation or anything like that."

CNET reported the state has investigated Airbnb for over a month based on complaints by lawmakers and housing advocates.

A 2010 New York law placed limits on the manner residents can rent out their homes. Renting entire apartments is illegal in the state when the owner is not present, which more than half of Airbnb listings in New York City likely are.

State law also requires renters to pay a hotel tax when using services such as Airbnb.

The company reported last week that it had 15,000 hosts in New York that have used the site to serve 225,000 visitors.

Of the New York hosts, CEO Brian Chesky wrote on a company blog last week that "eighty-seven percent of them rent the homes in which they live. On average, they are at the median income level and more than half of them depend on Airbnb to help them stay in their home. From Harlem to Greenpoint, Staten Island to Nolita, 87 percent of our hosts live outside of the midtown-Manhattan hotel district."

Airbnb said it will contest Monday's order. The company said only a small percentage of hosts are flouting the law, making, they say, the order for all hosts overly broad.

"We believe the Attorney General is only seeking to target an incredibly small number of bad actors who abuse the Airbnb platform. That's a goal we all share. Bad actors like illegal hotel operators and slumlords aren't part of our vision and have no place on Airbnb and we hope we can work with State leaders to weed out these individuals," David Hantman, Airbnb's head of global public policy, wrote on the company site.

Cheskey has also expressed the desire to cooperate with the state and city to weed out the "bad actors" involved in the investigation. He said last week Airbnb would like to work with state and local officials on initiatives that allow occasional renters to do so and that apply occupancy taxes to renters earning above certain thresholds.

"We would like to assist New York City in streamlining this process so that it is not onerous," he wrote.

In addition, he said the company will create a "24/7 Neighbor Hotline" to service local complaints.

The Attorney General's office has not commented on the investigation.

Airbnb has run afoul of international renting regulations over the last year. Just last month, it helped another New York host successfully appeal a case regarding $2,400 in fines he was made to pay for renting out his home. Airbnb says the claims against the company have often come from "entrenched interests" in the hospitality industry.