US cities choke on their own air
Published time: 3 May, 2011 16:01
Edited time: 3 May, 2011 20:20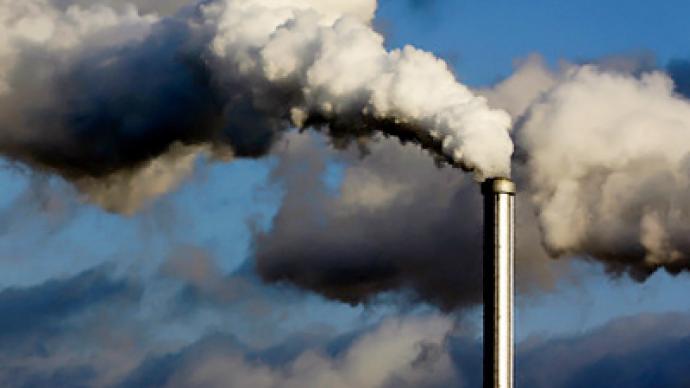 The American Lung Association released their annual State of the Air report highlighting the cities with the worse air pollution in America – Bakersfield, California topped the list.
The report measures air quality based on general ozone pollution, short-term particle pollution and year-long particle pollution. Each type of pollutant brings health problems for the people living in the areas where they are in large quantities and often times in areas where the pollution is carries by wind currents.
The report indicated that over 18.5 million Americans live in a region with unhealthy levels of year-round pollution – many in California alone.
"These people live in areas where chronic levels are regularly a threat to their health. Even when levels are fairly low, exposure to particles over time can increase risk of hospitalization for asthma, damage to the lungs and, significantly, increase the risk of premature death," the report said.
According to the American Lung Association pollution kills thousands of people per year, with 13,000 people dying from power plant pollution alone. Those who live in poverty or have asthma, chronic lung disease, cardiovascular diseases or diabetes are also at higher risk.
According to the report, the worst cities or metro regions in America for air quality are (some are tied):
1. Bakersfield-Delano, California
2. Los Angeles-Long Beach-Riverside, California
2. Phoenix-Mesa-Glendale, Arizona
2. Visalia-Porterville, California
5. Hanford-Corcoran, California
6. Fresno-Madera, California
7. Pittsburgh-New Castle, Pennsylvania
8. Birmingham-Hoover-Cullman, Alabama
9. Cincinnati-Middletown-Wilmington, Ohio-Kentucky-Indiana
10. Louisville-Jefferson County-Elizabethtown-Scottsburg, Kentucky-Indiana