Air Force spends $59 per gallon on biofuel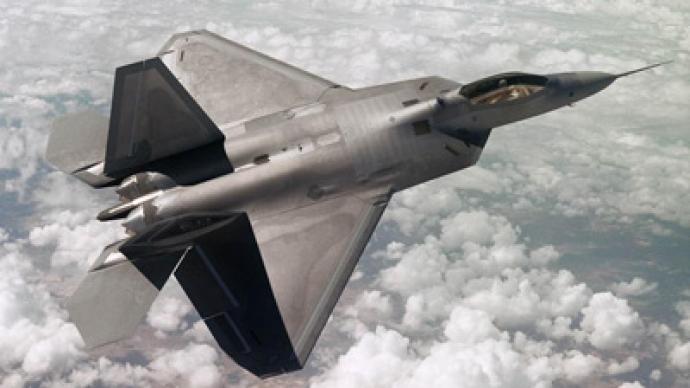 If you were mad about $4 per gallon of gas, think about this: the Air Force is spending $59 per gallon on "green biofuel" that supposedly has to compete with traditional petroleum jet fuel.
The U.S. Navy's Great Green Fleet demonstration taking place this week, using biofuels at an alarming $26 per gallon, will flaunt the Pentagon's wasteful spending and is already angering some U.S. lawmakers. But a lesser-known Air Force demonstration cost the government more than twice as much for biofuels.Purchasing 11,000 gallons of alcohol-to-jet fuel from a Colorado biofuels company at $59 a gallon, the Air Force spent $649,000 to prove the efficiency of alternative fuels in military aircraft. At a cost of more than half a million dollars, the Air Force hopes the biofuel, purchased from Gevo Inc, will eventually compete with the cost of petroleum jet fuel at $3.60 a gallon.While the Air Force demonstration didn't come close to the $12 million spent in one day by the Navy, its per-gallon price for biofuels is equally alarming. Of the $10 billion that the Air Force spends each year on energy, 90 percent is used to buy jet fuel, which recently increased in price from $2.37 a gallon to $3.96 a gallon.Both demonstrations were triggered by President Obama's initiative to unearth greener solutions to rising fuel costs. The U.S. presidenthopes to rely less on foreign oil in the future. But this came at a cost that angry lawmakers are calling wasteful, especially after the failed green energy company Solyndra received $535 million in government loans and $75 in grants to produce products that never materialized.But these are just some of the more recent examples of wasteful spending by the Department of Defense, which has a history of poorlyusing its money. A 2011 audit of Pentagon spending found $70 billion in waste over a two-year period.In Afghanistan, the Army struggles to fuel their vehicles. Transporting fuel through use of helicopters and parachutes, the military estimates the cost to be as much as $400 per gallon. In hostile areas, prices can range from $100 to $600 per gallon, reports the National Defense Magazine.But even transporting fuel to the Army comes at an additional expense."We're going to burn a lot of gas to drop a lot of gas," Capt. Zack Albaugh, stationed at the Afghanistan-Pakistan border, told the Wall Street Journal.The Pentagon has also been known to buy equipment it already owns, which at taxpayers' expense, is kept in storage units. A 2011 DODreport found that the government ordered $200 million worth of equipment from Boeing that it already had in its inventory. Similarly, a 2010 audit report shows that the Air Force spent $70 million on parts that already sat in the government's storage units.Additionally, the cost per aircraft has doubled from $81 million to $162 million in the past ten years. But the Pentagon continues to spend, with its F-35 Lightning II fighter jet estimated to cost $1.5 trillion or higher – more than the annual GDP of Spain, reports US News & World Report.With $55 billion in cuts from the Pentagon's budget next year, the government's extravagant spending could pose a problem for thecountry's wasteful defense department.
You can share this story on social media: