Secret US/Taliban negotiations fall apart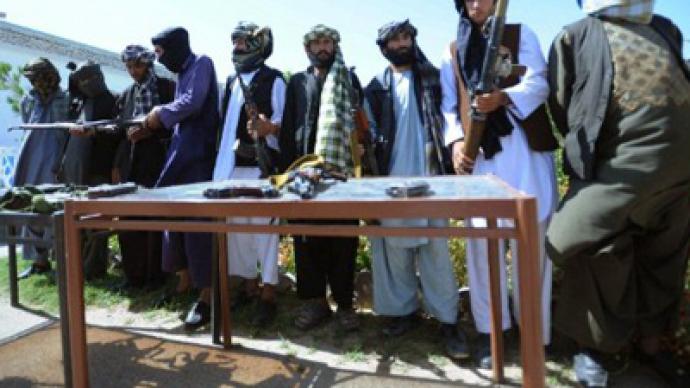 Meetings between US officials and a Taliban spokesperson meant to stay hush-hush were made public by the Afghan government, thwarting attempts at diplomacy and sending the informant into hiding.
A report released today by The Associated Press says that Tayyab Aga, an intermediary for Taliban leader Mullah Mohammed Omar, met at least three times with American officials while the US tried to dismantle the ongoing battle between the Taliban and the United States. The meetings were supposed to remain unpublicized, however, the Afghan government purposely disclosed the details of the rendezvous, thus sending Aga into hiding.The United States says that they have had no contact with their informant for months, and friends of Aga speaking to the AP on condition of anonymity say that he has fled into Europe fearing for his life after his American ties were made public. At least two meetings were held between Aga and US officials in 2011 alone, though the intermediary has been off the radar for months now.Both Western and Afghan officials have confirmed that details of the discussions were leaked by the Afghans after their president, Hamid Karzai, feared that a deal between the US and Taliban would undermine his authority, reports the AP. Those discussions are said to have discussed goodwill gestures between the Taliban and America, and involved talks of imprisoned nationals both in Afghanistan and at Guantanamo Bay. A friend of Aga tells the AP that a hot-topic of discussion was the release of US Army Sgt Bowe Bergdahl, who was imprisoned in Afghanistan for over two years. Also discussed were negotiations which would aid in the release of several Gitmo detainees. Officials in Pakistan have confirmed that once again they know nothing of the talks. Hostility between Pakistani and American officials has been on the rise ever since the raid on Osama bin Laden's compound in May that took the al-Qaeda leader's life. Officials on Afghan-neighboring Pakistan, where the Taliban still has a dominant presence, expressed anger that the United States did not make them aware of their plans for the raid.
You can share this story on social media: