ACLU pledges to help teen sentenced to life without parole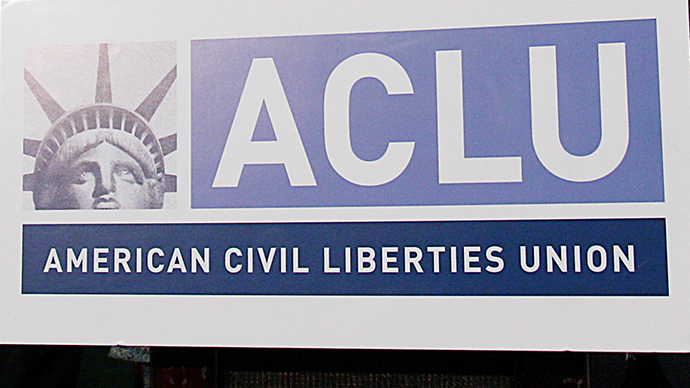 Last year a teen became the first Michigan juvenile to be sentenced to life in prison without chance of parole, yet civil liberties advocates have now announced that they have already begun lobbying to end what could be unconstitutional sentences.
Juwan Wickware was convicted in 2012 for the murder of a 33-year-old pizza delivery man named Michael Nettles. Wickware, who was 16 at the time, was among five youths who approached Nettles' car and ordered him, his wife, and their children out of the vehicle. At one point shots rang out, hitting Nettles eight times and killing him in front of his family.
Police later arrested Wickware as he fled in a stolen car. Despite not pulling the trigger, Wickware was convicted of first degree felony murder because he was involved in the robbery gone wrong. The friend who did shoot Nettles was eventually acquitted because there were no witnesses who could identify him, according to the American Civil Liberties Union (ACLU).
Genesee Circuit Judge Archie Hayman handed down the sentence last year, calling Wickware a "threat to society to some extent" and that he was a member of a "very dangerous gang." Along with the circumstances surrounding that night, authorities also told the court Wickware was dangerous because he had attended 9-10 different schools and was suspended no less than 14 times, with fighting the cause for punishment in many of those cases.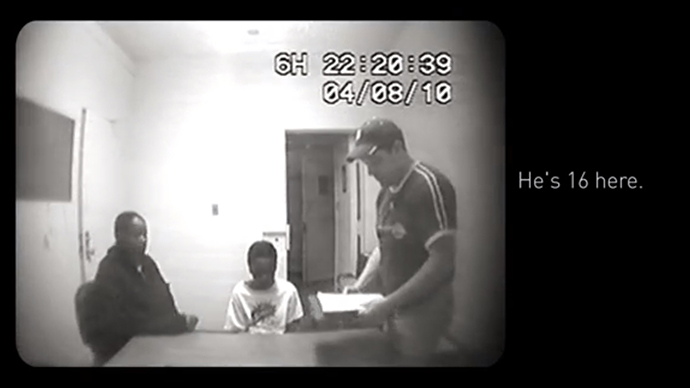 Under the terms of Michigan state law, those convicted of felony murder must face a mandatory sentence of life without the possibility of parole, according to MLive.com.
In two recent rulings – Graham v. Florida and Miller v. Alabama – the US Supreme Court drastically reduced the number of scenarios in which a juvenile could be sentenced to life without the possibility of parole. Massachusetts, Illinois, and other states noticed these decisions and retroactively and proactively prohibited this sentence for children. Yet because neither Supreme Court decision explicitly banned life without the possibility of parole, dozens of other states have some form of it on their books.
Wickware's attorneys, and now the ACLU, assert that much of what was brought forth in court should have actually been what prevents Wickware from spending the rest of his life behind bars.
"I'm disappointed with the court's ruling," Wickware's attorney Jodi Hemingway told Gary Ridley of MLive.com. "Some of the evidence that went against Juwan was actually favorable to him."
Wickware is one of over 2,500 people throughout the US serving a sentence of life without the possibility of parole, and one of more than 350 in Michigan alone.
"Although this was Juwan's first offense, and despite a documented learning disability, troubled home environment, and a psychological evaluation concluding that Juwan could be rehabilitated, the judge sentenced Juwan to life in prison with no possibility of parole," the ACLU wrote.
The advocacy group announced Wednesday that it is representing 32 of those Michigan convicts in a Washington DC hearing that aims to examine whether the sentence is a human rights violation.
"Our petition argues that human rights laws prohibit anyone from being sentenced to life without the possibility of parole for crimes they commit as children," the ACLU wrote on its website. "Kids are still growing. Throwing away the duration of their lives does not make any sense. Any punishment kids do receive should reflect their unique capacity for rehabilitation."
The US is the only industrialized nation which still imposes this sentence on children, one reason that Amnesty International and other groups have filed amicus briefs with the Supreme Court and Michigan Circuit courts on behalf of Wickware and others in his situation. ACLU attorneys said they have scheduled meetings in Washington and hope to convince Michigan officials that life without parole sentences should be banned immediately.
"The sentencing hearings aren't enough to bring the United States in line with international law, which prohibits life without parole for anyone under the age of 18," Amnesty International said in a statement last year. "Amnesty International calls on the Michigan state Legislature to abolish life without parole for children, under all circumstances."
You can share this story on social media: