At least 7 killed, gunman dead in mass drive-by shootings in Texas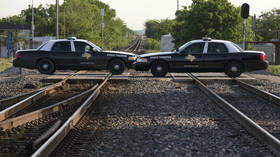 At least seven people have been killed and dozens more injured in Texas, after a drive-by shooter targeted several shopping malls in Odessa and Midland. The suspect was shot and killed by police.
Police responded to an active shooter situation reported near a Home Depot in Odessa, Texas on Saturday. The rifle-wielding gunman shot a state trooper and then opened fire on civilians from a gold Honda.
Initially, Odessa police told media that five people have been killed and 21 injured.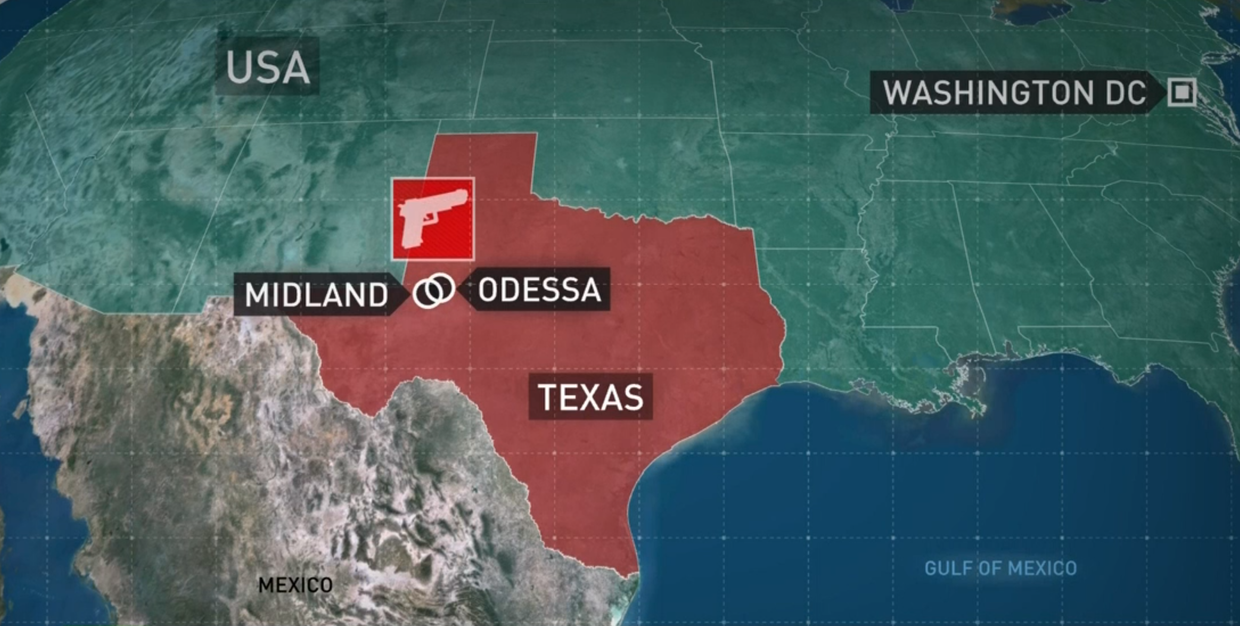 The gunman was killed as he attempted to ram a police car near a movie theater in the town.
Earlier, there were conflicting reports as to the number of attackers. Odessa Mayor David Turner told Fox News there was a single shooter who is now deceased.
Police from the neighboring city of Midland then reported that there appeared to be two shooters in two separate vehicles. What happened in fact was that the shooter had hijacked a USPS postal van.
BREAKING: 30 people have been shot between Odessa & Midland Texas, police tell CBS News. There are 2 suspect on the loose in 2 separate vehicles. As of 5:05p EST today, per police:10 victims shot in Midland20 victims shot in Odessa See below. pic.twitter.com/2Y4L5rggfo

— David Begnaud (@DavidBegnaud) August 31, 2019
Devin Sanchez, a spokesman for the city of Odessa, said that the gunman was driving around shopping malls and opening fire at bystanders.
"There is one person confirmed dead, he said. One of those shot is a law enforcement officer, but it is unclear if the officer is injured or dead," Sanchez said.
"A subject (possibly 2) is currently driving around Odessa shooting at random people. At this time there are multiple gunshot victims. The suspect just hijacked a U.S. mail carrier truck and was last seen in the area of 38th and Walnut," the Odessa Police Department said on its Facebook page.
Witness reports on Twitter indicate that several separate locations were hit as the gunman drove through Odessa.
IF YOURE IN ODESSA BE SAFE, there's an active shooter!! Home Depot, twin peaks, and sams club have already been hit !

— nissa (@thenissalanae) August 31, 2019
Following reports that one of the shooters was driving a mail truck, the US Postal Service issued a recall for all its vehicles in the area, according to local KOSA-TV.
US President Donald Trump responded to the events unfolding in Texas on Twitter, saying the FBI and police are "fully engaged" in the investigation of the rampage.
Just briefed by Attorney General Barr about the shootings in Texas. FBI and Law Enforcement is fully engaged. More to follow.

— Donald J. Trump (@realDonaldTrump) August 31, 2019
Like this story? Share it with a friend!
You can share this story on social media: