School principal 'steals' Christmas with ban on Santa, candy canes, red & green colors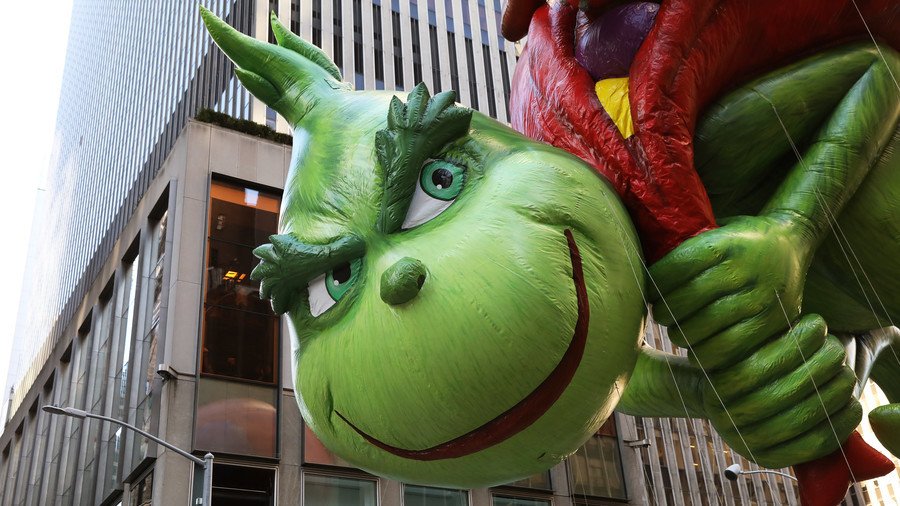 A principal of an elementary school in Nebraska has gone full-on Grinch, imposing a blanket ban on anything remotely related to Christmas for the sake of "inclusivity." Snowflakes, however, were allowed.
Jennifer Sinclair, the newly-appointed principal of Manchester Elementary School in Omaha, Nebraska, unleashed a crackdown on Christmas-related music, activities, sweets and decorations in a 3-page memo she penned to teachers.
"I come from a place that Christmas and the like are not allowed in schools, as over the years in my educational career, this has evolved into the expectation for all educators," Sinclair wrote.
Apologizing for causing "stress" and awakening a "sleeping giant" with many of the baffled subordinates, she attached a list of "acceptable" and "not acceptable" practices during the holiday season.
Christmas trees, Santas, Elf on the Shelf, Christmas carols, Christmas-related books, Christmas ornaments, reindeer, as well as all multimedia materials, including Christmas movies, made the blacklist. But the overzealous educator did not stop at that, and also axed candy canes of all colors, since their J-shape "is for Jesus,""red is for the blood of Christ" and "the white is a symbol of resurrection."
To absolutely make sure that nothing will remind the students of the upcoming festivities, Sinclair took no prisoners, banning all red and green items, since they are of "traditional Christmas colors."
The principled principal did spare some common winter activities and rites from the purge. Gifts to students, snowmen, snow women (sic), snow people (sic) and snowflakes as well as making "gingerbread people" and hot chocolate were allowed. Polar bears, penguins, Yetis, Olaf from Frozen and some essential winter garments such as scarves, boots, earmuffs and hats were also permitted.
Students at Manchester Elementary might have been completely robbed of the Christmas cheer, at least at school, if Sinclair's instructions had not drawn the attention of the Liberty Counsel, a non-profit with a focus on First Amendment religious liberty issues.
The organization penned a letter to the superintendent of Elkhorn Public Schools, asking him to reverse the policy. The Counsel argued that the blanket ban on all Christmas-related activities violates board policy, which "does not require elimination of all Christmas symbols – religious and secular," as well as the US constitution "by showing hostility towards Christianity."
The board regulations indeed do not specifically ban any Christmas items. Moreover, Christmas trees and Santa Claus are considered to be "secular, seasonal symbols" that might be displayed as teaching aids
Fortunately for the kids, the school district officials agreed with the complaint, saying in a letter from December 3 that they "investigated this matter and determined that Principal Sinclair's memorandum did not comply with Board Policy."
The public school's administration said that it had advised the principal of the relevant board regulations "that does allow certain Christmas symbols" and will seek to rectify "any erroneous communications."
Like this story? Share it with a friend!
You can share this story on social media: