Move over France: Free promotion sparks 'cheesecake riot' in US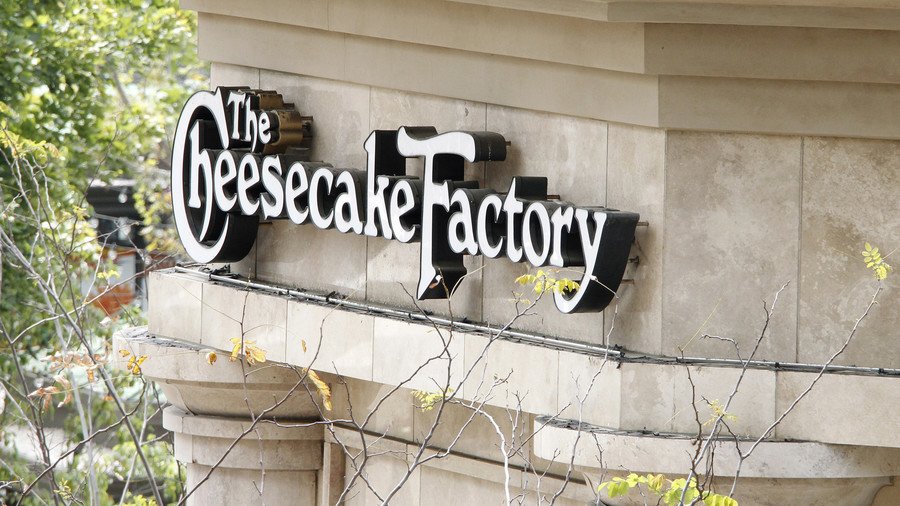 Embattled restaurant workers were forced to call in the police after a promotion for free cheesecake delivery led to chaos in the streets of Virginia.
Seething crowds, blockaded traffic and clashes with police this Wednesday let the world know what motivation Americans needed to finally stand up and fight: free cheesecake. This was only the beginning of the madness which struck Arlington County this week, after a Cheesecake Factory promotion revealed the bitter truth about the Virginians' very serious sweet tooth.

While the CheeseCake Factories' baking prowess can hardly be brought into question, it quickly became clear that the suburban restaurant staple could use some work on its logistics-game. The company's 40th anniversary promotion offered 40,000 free slices of cheesecake, and free delivery, to customers who ordered via DoorDash, a food delivery app. The huge slew of orders led to the restaurant being swamped with desperate delivery drivers crowding to meet the county's demand for dessert.

Officers were called onto the scene when crowded lines and rampant double-parking started to congest the surrounding area. A police spokesperson told local media that one person was even arrested after his refusal to follow police orders to leave the restaurant led to a scuffle with the officers. The man was hospitalized with minor injuries, and, upon release, will face disorderly conduct charges.

Even more troubling is the fact that the promotion is not limited to Arlington, but will take place at locations across the country. If the turbulence on Thursday wasn't enough, the deal will continue to redefine the term "food fight" for an entire week.

Think your friends would be interested? Share this story!
You can share this story on social media: