Trump to make TV comeback? Max Keiser bets $1mn that president can't beat him in ratings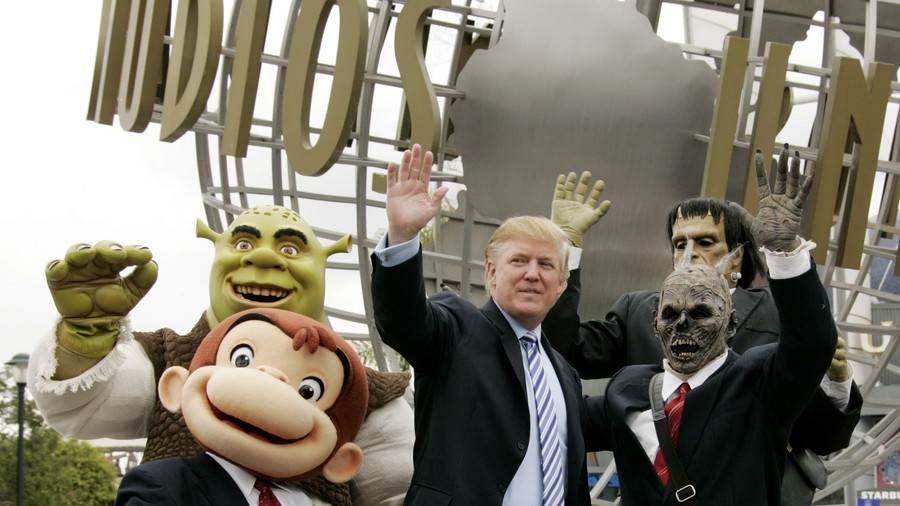 RT's Max Keiser has offered to pay Donald Trump $1 million if he's able to create a business commentary show that beats his ratings, after the US president expressed interest in creating a state-run television network.
Chewing the fat with co-host Stacy Herbert on the latest episode of the Keiser Report, the veteran business commentator issued an on-camera challenge to the TV host-turned president.
"[Trump] wants to create 'America television,' and so he's entering into global English-speaking news and commentary – which is my territory," Keiser said.
"I have the highest-rated business commentary show in the world, and I invite him to compete with me. If he can create a show in business, news and commentary that gets higher ratings… I'll bet you a million dollars in bitcoin that you can't do it in the next six months."
Keiser then launched into a humorous tirade directed at the US leader. "You're not going to be able to compete with me. This is my territory!" Keiser exclaimed, addressing Trump. "Get out, you're not capable of it, you're incompetent in this area, go away."
READ MORE: Trump proposes state-run network to oppose CNN, forgetting that Voice of America already exists
When his co-host reminded him that he is already competing with US government-funded outlets such as Voice of America, Keiser quipped: "Right, and nobody ever hears about them."
In November, Trump expressed interest in creating a US-funded "worldwide network" that would show the world how "great" the United States is.
....and false way. Something has to be done, including the possibility of the United States starting our own Worldwide Network to show the World the way we really are, GREAT!

— Donald J. Trump (@realDonaldTrump) November 26, 2018
Like this story? Share it with a friend!