Senior DOJ official committed sexual assault, was allowed to retire in anonymity – Inspector General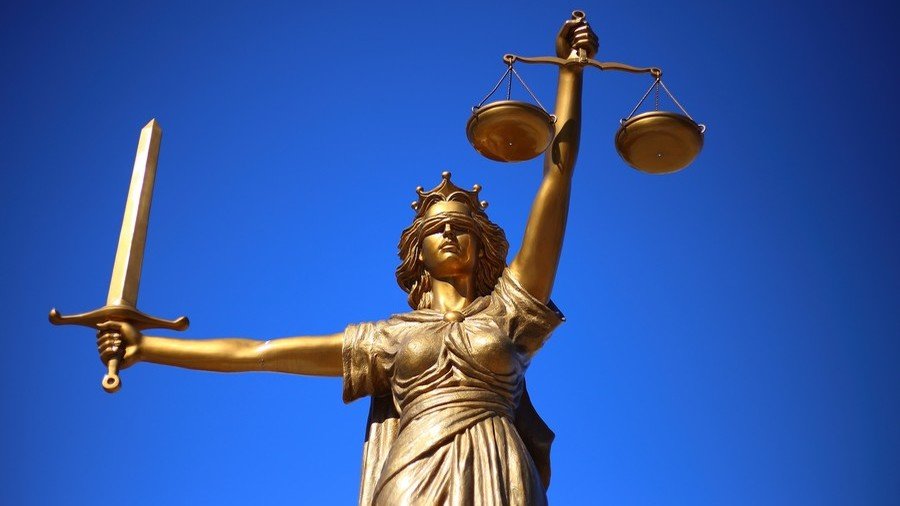 A senior Department of Justice official sexually assaulted and coerced female subordinates, lied about it, and got away without prosecution, according to an Inspector General report which refused to name him.
The official pressured one subordinate to have sex in exchange for a promotion and sexually assaulted another after she rejected his repeated verbal advances, according to a report from the DOJ's Office of the Inspector General, which avoids naming the perpetrator despite calling the allegations "substantiated." Additionally, the official sexually harassed two other subordinates, committing unspecified "sexually inappropriate conduct toward them."
The report posted on Tuesday details the charges against the unnamed official, who held a high-ranking post in the Office of Justice Programs, a somewhat obscure agency within the DOJ that conducts research on crime, policing, investigation, and other matters related to law enforcement.
In addition to his pattern of harassing and abusing female employees, the official also had a long-term sexual relationship with a subordinate. He not only supervised his lover, but also approved her performance evaluations and even promotions while they were sleeping together.
The report condemns the official's behavior as "ethical misconduct, sexual harassment, and sexual assault, all in violation of law, federal regulations, and DOJ policy" and finds even the consensual relationship to be a possible violation of DOJ regulations, which require supervisors to "maintain impartiality in personnel matters involving their subordinates." His failure to recuse himself from promotions and performance evaluations could have led her to believe that continuing the relationship was a condition of her employment, or to worry about not being promoted if she decided to say "no."
Finally, the OIG claims the official "lacked candor in his statements to the OIG." Lying to federal law enforcement is considered a serious crime, yet the OIG declined to prosecute. No reason was given for the decision – the report cryptically ends by stating the official has retired, and referring the matter to the OJP for "appropriate action."
The memo, first appearing on @OversightGov, sent Twitter into a buzz off guessing the anonymous official's identity. Others were merely outraged that he had gotten away without prosecution, or wondering why the revelation isn't making more waves in the era of #MeToo.
Woah. Investigators found that a senior DOJ official sexually assaulted and sexually harassed multiple female subordinates and pressured one to have sex with him - but no criminal charges and he was allowed to retire. pic.twitter.com/maAH0bRSVM

— Keri Blakinger (@keribla) December 4, 2018
I am having a rather difficult time understanding 1) Why is this Senior Official not named 2) Did this DOJ official work on any similar cases they could have been affected 3) Who & why are no charges being brought 4) is this official receiving a pension @DOJPH@realDonaldTrump

— Rosalie (@BigRose25) December 5, 2018
You can share this story on social media: