BALL OF FIRE as plane crashes into Florida therapy center for autistic children, killing 2 (VIDEO)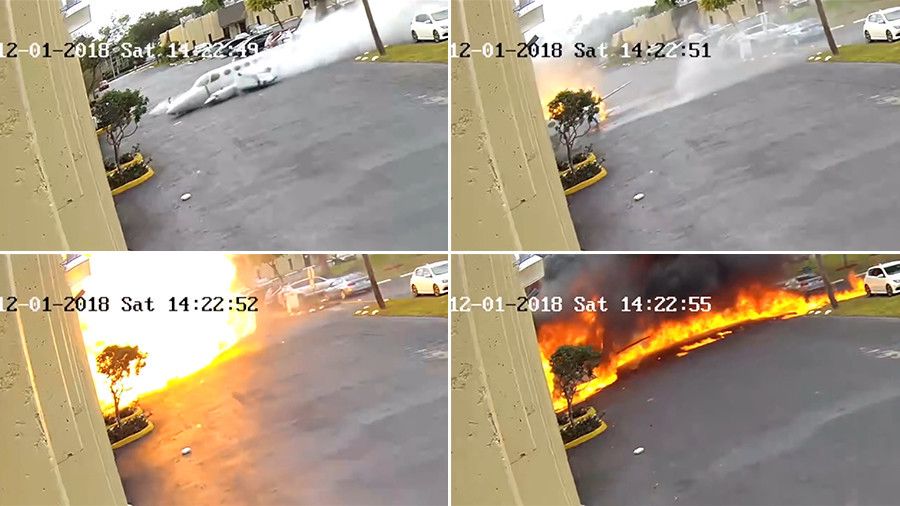 Haunting CCTV footage has captured the moment a small, six-seater aircraft slammed into a warehouse and therapy center in Fort Lauderdale, Florida. The wreckage quickly burst into flames shortly after impact.
The fiery crash happened at approximately 1:30pm local time Saturday afternoon near the Fort Lauderdale Executive Airport. Firefighters battled for an hour to extinguish the flames which were exacerbated by a large fuel leak.
"I heard the plane engines popping, about three times, 'bang, bang, bang,' and then it went right by me," witness David Devine said as cited by ABC 10 Local News.
Authorities said that two people were killed in the crash but their identities have yet to be officially released. However, the wife of the owner of the plane, Eladio Marquez, has confirmed that her husband was one of the victims.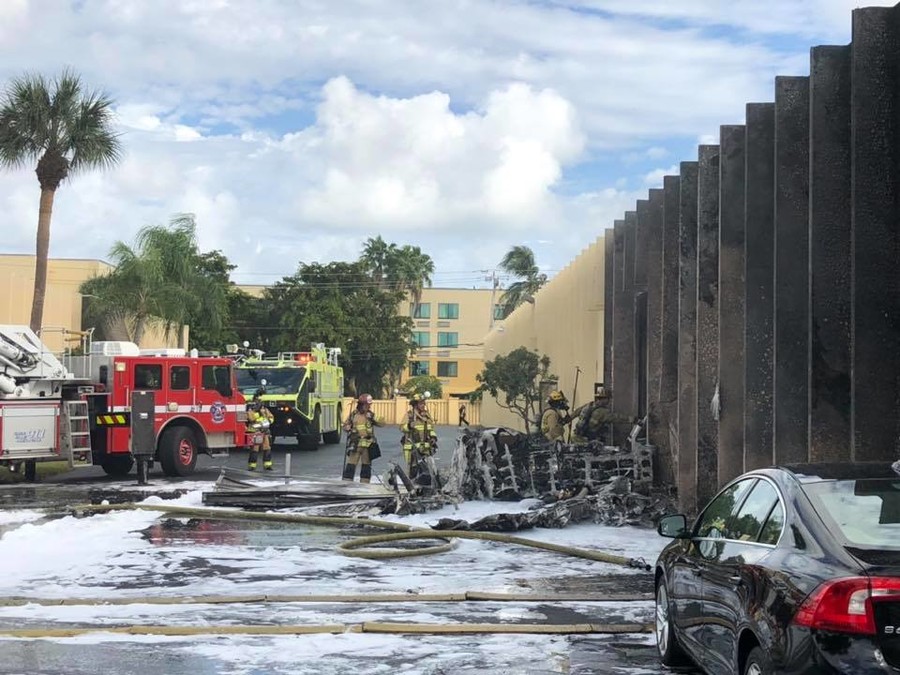 Eight terrified teachers and six children were in the building at the time of the crash but all managed to escape relatively unharmed, reports WPLG-TV. One teacher suffered minor injuries but did not require hospitalization.
"They felt the building shake, and they thought it was a car that probably hit," Regional Director at Positive Behavior Supports Corp. Claudia Axelrod said.
Quickly, the door began to catch on fire, so they grabbed each child. The person in charge started to shout, 'You have this one, you have this one,' to make sure that everyone was accounted for.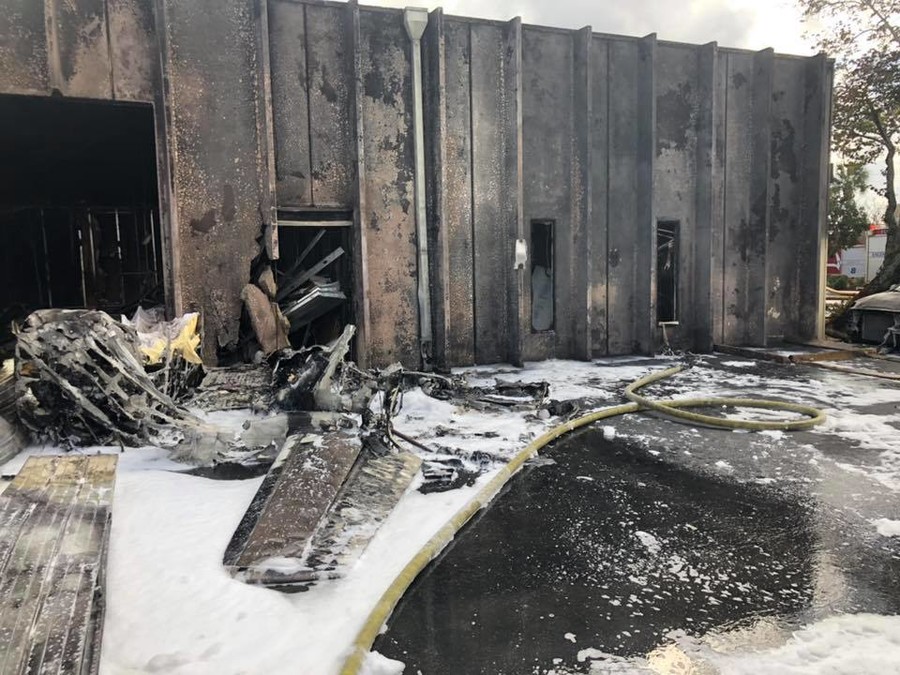 Like this story? Share it with a friend!