UC Berkeley to stop 'tax' on conservative speakers in major settlement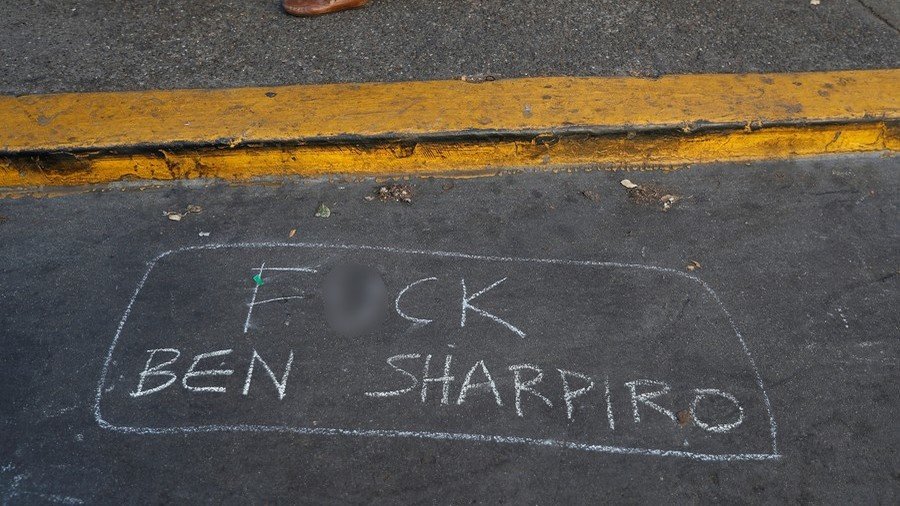 University of California Berkeley will change policies that effectively blocked conservative speakers, no longer charge exorbitant security fees, and pay the plaintiffs' legal expenses in a settlement with two conservative groups.
The settlement announced Monday was hailed as a victory by Young America's Foundation (YAF) and the Berkeley College Republicans, who sued the university in 2017 over what they argued were unconstitutional practices restricting conservatives' freedom of speech.
"This is a landmark free speech victory for all students at UC Berkeley," Harmeet Dhillon, the attorney representing YAF, said on Monday. "We wanted a settlement that doesn't benefit just conservative students, but all students."
The university will no longer be able to "tax" speech on campus it considers disfavored or unpopular, Dhillon said, according to Reuters.
YAF and the College Republicans complained that the university's policies and practices amounted to a "heckler's veto" that allowed protesters to silence conservative speakers like Ben Shapiro. The security fee charged by the school for an event featuring Shapiro was three times the amount paid by the hosts of the liberal-leaning Supreme Court Justice Sonia Sotomayor.
Under the settlement, there will no longer be a security fee for student events, unless students are handling money or serving alcohol. The university will also pay $70,000 to the plaintiffs as legal expenses.
Berkeley commented on the settlement by calling its new fee schedule consistent with treatment of all student groups, and the changes to its event policy "non-substantive."
The policy challenged by YAF enabled the university to "work effectively with the Berkeley College Republicans as they hosted numerous events featuring prominent conservative speakers without incident or interruption," UC Berkeley spokesman Dan Mogulof said in a statement.
Dhillon and YAF were more enthusiastic, however.
"The crux of [@YAF's] argument revolved around two campus policies that they claim violate students' First and 14th Amendment rights: an unspoken 'High-Profile Speaker Policy' and an on-the-books 'Major Events Policy.'" via @FoxNewshttps://t.co/lkjRAFiwlC

— Spencer Brown (@itsSpencerBrown) December 3, 2018
"YAF's landmark victory for free expression — long squelched by Berkeley's scheming administrators who weaponized flawed policies to target conservatives — shows that the battle for freedom undertaken by YAF on campuses nationwide is a necessary one," said the group's spokesman Spencer Brown.
Attorneys across the US have already reached out to say that they plan to use the settlement as a model for their free-speech lawsuits against other academic institutions, said Dhillon, who was named 2018 Republican Lawyer of the Year last month by the Republican National Lawyers' Association.
"I hope it opens the door to student groups, advocacy groups, and lawyers all over the country to increase liberty on our campuses, where much of our future is shaped," she added.
UC Berkeley made headlines in February 2017, when protests against the appearance of then-Breitbart editor Milo Yiannopoulos turned into a riot, causing millions of dollars in property damage and forcing the event to be canceled.
Like this story? Share it with a friend!
You can share this story on social media: