Porn sites stick it to Starbucks with coffee ban & SFW category for its WiFi adult content filter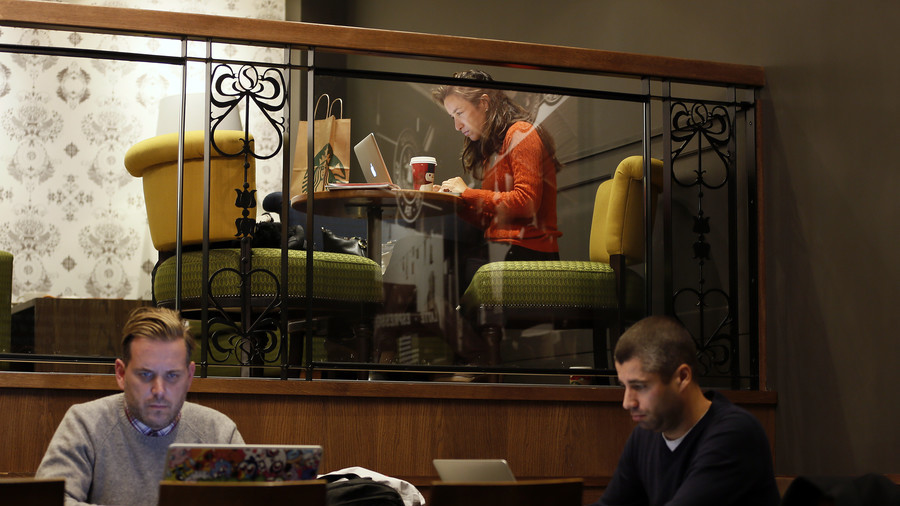 Two popular porn platforms are piggybacking on Starbucks' announcement that it will block adult sites on its in-store WiFi with announcements of their own: Pornhub has a new Safe For Work category and YouPorn is banning Starbucks.
Pornhub unveiled its kinder, gentler side with tongue firmly planted in cheek. "While we were aware some people's preference in a sexual partner mimics that of their coffee, we were unaware that people were acting on such impulses when getting their caffeine fix," said Corey Price, Vice President of Pornhub. "To comply with Starbucks' new policy, we've created an option that allow fans to still enjoy great content to which they are accustomed, but that is appropriate for consumption in public places."
The new Safe For Work section has no particular theme, offering a YouTubesque smorgasbord of video game scenes, music clips, and…is that a USB stick going into a port? Depending on what kind of filters Starbucks plans on using, customers may still be barred from accessing the site, but it's the thought that counts, clearly.

YouPorn Vice President Charlie Hughes announced a ban on all Starbucks products in company offices in a memo to employees, advising them to "see your direct manager" if they have any questions. It is set to take effect on January 1, just like Starbucks' adult content ban.
Also on rt.com
Hard luck: Starbucks to block patrons from watching porn on WiFi
Starbucks' policy has always prohibited users of its in-store WiFi from looking at porn, but it took the extra step of actually blocking adult content after four years of protests from "internet safety" group Enough Is Enough (EIE) that claims open WiFi networks are "attracting pedophiles and sex offenders" and putting children at risk. Starbucks announced on Thursday it had "identified a solution to prevent this content from being viewed within our stores" without blocking non-porn websites after EIE president Donna Rice Hughes publicly shamed the chain in a video and submitted a petition with 26,000 signatures. It remains unclear whether anyone actually watches porn in Starbucks.
You can share this story on social media: