'Leave it to CNN': Critics blast NPR for fake bombshell on Trump Jr. lying to Senate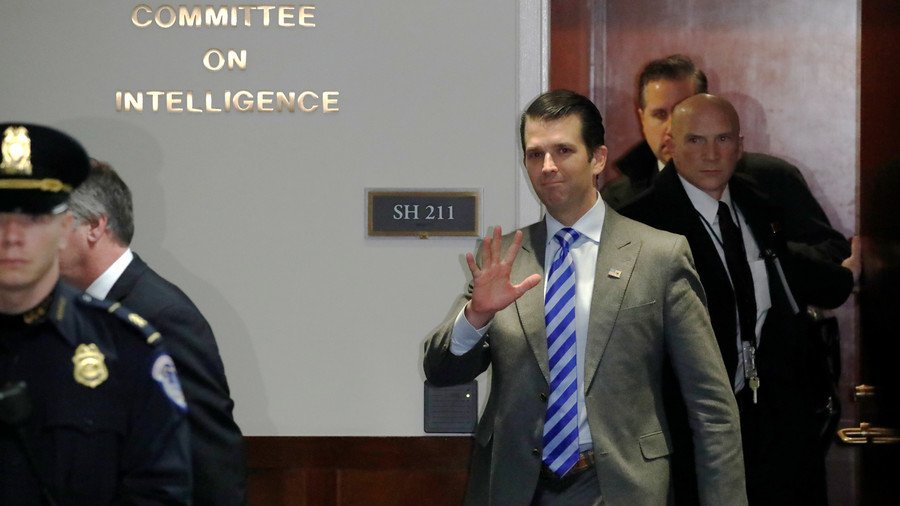 A much-quoted National Public Radio story about Donald Trump Jr, Michael Cohen and talks to build a Trump Tower in Moscow during the 2016 election campaign was shown to be factually wrong, but NPR has not retracted it yet.
Amid the wave of "end for Trump" media euphoria that followed Thursday's guilty plea by Cohen, who had been President Donald Trump's former personal attorney, NPR ran a story about how Trump Jr's testimony in September 2017 did not square with Cohen's admissions to a federal court – namely, that discussions on the Trump Tower project with developer Felix Sater went on as late as June 2016.
Trump Jr. testified that those talks concluded without result "at the end" of 2014, and "certainly not '16," according to the article authored by Phil Ewing and Tim Mak. It did not take long for champions of the "Russiagate" conspiracy theory to invoke the story as proof of President Trump's "Kremlin ties."
There was just one tiny little problem with the NPR story: It wasn't true. Worse, the transcript of Trump Jr.'s testimony proves it wasn't true.
As Mollie Hemingway pointed out in a scathing piece in The Federalist, the quote Ewing used as proof of discrepancy was not referring to Cohen's talks with Sater, but entirely different talks with Emin and Aras Agalarov – as one of the attorneys for Trump Jr. even explains in the very next lines of the transcript.
It gets worse. After the discrepancy was pointed out, NPR added an editor's note to the article, saying that it had "mischaracterized" Trump Jr's testimony, but that he nonetheless "did not address" Cohen's admission that the talks about a Trump Tower deal were still ongoing in June 2016.
Except that's not true, either. As Hemingway pointed out, again quoting the transcript:
Q. It's been reported that in late 2015 or 2016 when now President Trump was running for office the Trump Organization was pursuing a plan to develop a massive Trump Tower in Moscow. Is that accurate?
A.Yes.
Basically, the entire premise of the story is entirely wrong. There's literally nothing there. It's as much of a Trump-ending bombshell as CNN's infamous December 2017 scoop claiming Trump Jr. had advance warning of a WikiLeaks publication in an email. Within hours it turned out that the email was dated September 14, a day after the WikiLeaks drop, rather than September 4 – as CNN (and later NBC) reported, citing anonymous sources. It was never explained who gave them the glaringly wrong information, or why the reporters never bothered to check the dates on the emails themselves.
"I guess this is as close as I'll get to an apology where yet another 'bombshell' bites the dust," Trump Jr. tweeted on Friday night, commenting on the NPR editorial note, before adding: "CNN has the market cornered on that... let them own it."
Think your friends would be interested? Share this story!
You can share this story on social media: