Alaska quake causes 'severe damage', triggers tsunami warning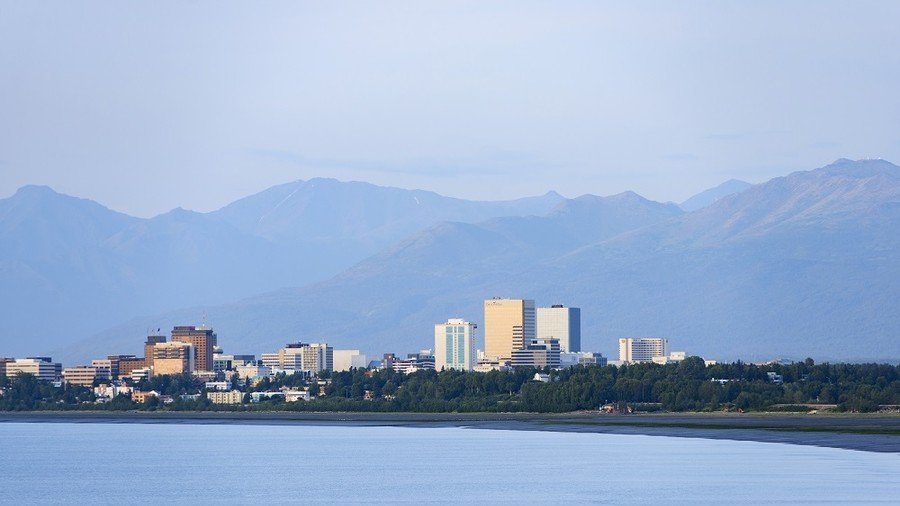 A 7.2 magnitude earthquake that struck near Anchorage caused 'severe damage' to the city. It was followed by aftershocks that triggered a tsunami alert in the Cook Inlet area, Alaska authorities said.
The tremor that struck on Friday morning was centered about 7 miles (12 kilometers) north of Anchorage, according to the US Geological Survey (USGS). There are reports that several office buildings were evacuated, while other residents sheltered in place.
Alaska residents are posting photos on social media showing the quake damage at their homes and workplaces. Many are still stuck on roads, after multiple bridges collapsed and power went out.
The initial quake's magnitude was 7.2 on the Richter scale, followed by 6.6 and 5.8 aftershocks. A high school student in Anchorage recorded the moment of the quake, showing her classmates sheltering under their desks.
The quake reportedly caused "severe damage" to roads, bridges and water pipes, according to the US Department of the Interior. Photos from Anchorage show cracks in the buildings, buckled road onramps, and no power in several areas of the city.
There are no reports of injuries caused by the quake so far, but that may change as more information comes in.
"There is major infrastructure damage across Anchorage," thepolice department said in a statement. "Many homes and buildings are damaged. Many roads and bridges are closed. Stay off the roads if you don't need to drive. Seek a safe shelter. Check on your surroundings and loved ones."
Residents have also been urged to turn off their natural gas in order to avoid the risk of fires.
Though there was no tsunami warning initially, the National Weather Service soon issued a warning for the Cook Inlet area, given the frequency of the aftershocks. The warning was canceled just before 10 am local time.
Governor Bill Walker told KTUU-TV that the White House called and offered federal aid to Alaska, and that he accepted.
Anchorage is Alaska's largest city, with 300,000 residents.
Alaska is no stranger to earthquakes, with an average of 1,000 tremors each month. However, quakes of this magnitude happen only six times a year or so, according to the Alaska Seismic Hazards Safety Commission.
Think your friends would be interested? Share this story!
You can share this story on social media: