CNN sacks contributor after 'anti-Semitic' pro-Palestinian speech at UN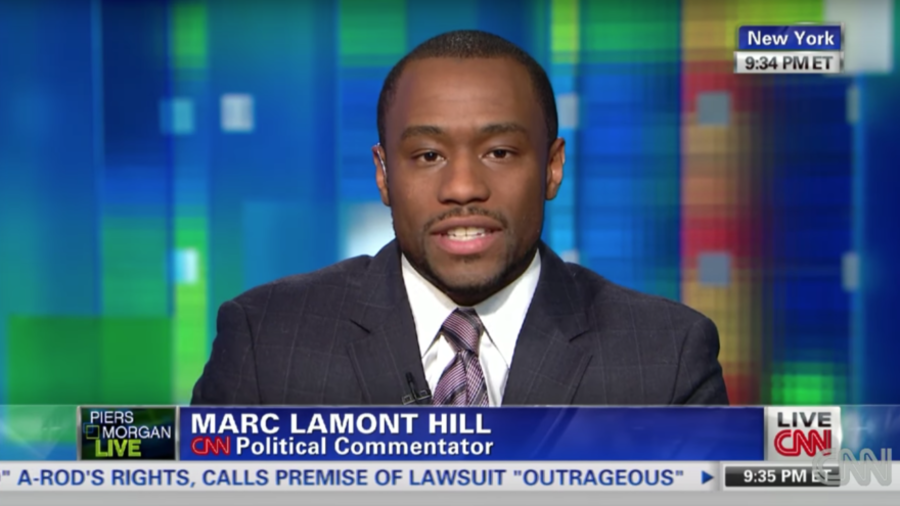 Academic Marc Lamont Hill lost his contract as a CNN contributor after a speech about Israel and Palestine that critics called anti-Semitic. His firing quickly turned into a battleground in the ongoing US political culture war
Hill teaches at Temple University in Philadelphia, Pennsylvania and has been a frequent on-air contributor for CNN – until Thursday, when the network dropped his contract like a hot potato without further comment, following the outrage over a speech he gave.
Speaking at the UN on Wednesday, Hill accused Israel of "ethnic cleansing" and denying due process to Palestinians, calling for a "a Free Palestine from the River to the Sea," meaning the Jordan to the Mediterranean.
That particular phrase is anti-Semitic, the Anti-Defamation League (ADL) fired back. "Those calling for 'from the river to the sea' are calling for an end to the State of Israel," Sharon Nazarian, ADL's senior VP for international affairs, told the Jewish Journal.
"Marc Lamont Hill is no longer under contract with CNN," the network said on Thursday afternoon, without further explanation. Battle lines were quickly drawn over Hill's termination, with CNN finding itself in the crossfire.
Hill's defenders called his firing shameful and accused CNN of kowtowing to Israeli interests.
Those who agreed with the ADL said that CNN should have denounced Hill and his statements openly, and that a network that just aired a special on the rise of anti-Semitism was actively contributing to it.
Hill himself tried to explain on Twitter that he does not support anti-Semitism or killing Jews, but is "deeply critical of Israeli policy and practice" and supportive of Palestinian freedom and self-determination.
"My reference to 'river to the sea' was not a call to destroy anything or anyone. It was a call for justice, both in Israel and in the West Bank/Gaza," he said.
Like this story? Share it with a friend!
You can share this story on social media: