US troops pay $560k in ransom to prisoners running child porn 'sextortion' scheme from behind bars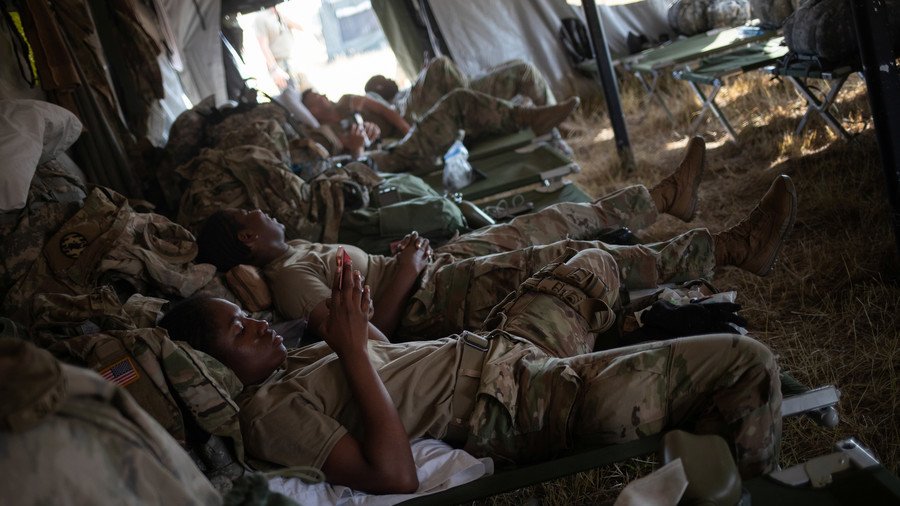 Hundreds of US military service members were targeted in a 'sextortion' scheme concocted by inmates at South Carolina prisons, which led them to believe they possessed child pornography, authorities said.
Aided by outside associates and using contraband cell phones, the inmates identified and targeted military service members through social media platforms and online dating sites. They used fake personas and began to develop online romantic relationships with the servicemen while pretending to be women, military officials said on Wednesday.
When the service member became invested in the conversation and exchanged pictures with the 'woman' he was speaking to, the inmates would then take on the role of the fictitious female's father or of a police officer, warning them that they had been communicating with an underage girl and that they could be pursued on charges of possessing child pornography.
At that point, the inmates demanded money in exchange for a promise that no charges would be pressed. Some 442 service members across the country paid out more than $560,000, fearing they would face legal trouble and lose their jobs.
The inmates had been able to carry off the plot "with nothing more than smartphones and a few keystrokes," Daniel Andrews of the US Army Criminal Investigation Command (CID) said.
CID joined the investigation into the sextortion scam that Naval Criminal Investigative Service (NCIS) launched in January 2017, and dubbed 'Operation Surprise Party.'
"This despicable targeting of our brave service members will never be tolerated," said NCIS Director Andrew Traver. "We will not allow criminal networks to degrade the readiness of our military force."
Also on rt.com
US military red-faced as Humvee misses drop zone, falls into rural community (PHOTO, VIDEO)
So far, 15 people have been indicted, five have been served arrest warrants, five have been served summonses and 15 inmates have been interviewed. Officials said that more than 250 other people were being investigated in relation to the scheme.
The service members will not face any charges, because they believed they were communicating with adult women.
The scheme was just another example of why cell phones should be blocked in prisons, according to South Carolina Corrections Director Bryan Stirling, who has asked Congress multiple times to change laws in order to allow prisons to block cell phone signals.
"[The inmates] are physically incarcerated, but virtually they're out there among us. They're on the internet, they're able to continue their schemes from behind bars and continue their criminal ways," he said.
Think your friends would be interested? Share this story!
You can share this story on social media: